IPFS News Link • India • http://news.antiwar.com
Pakistan and India are seemingly always at each others' throats, and other factions in the region are only too eager to try to cash in when the going gets particularly rough. Today it was the leader of the separatist Balochistan Liberation Front (BLF), Allah Baloch, who publicly said he would welcome cash and "other support" from India.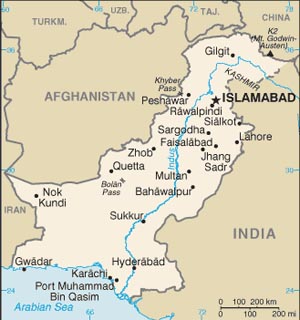 Balochistan is Pakistan's largest province, spanning the country's entire west. Ethnic Baloch groups have been waging off-and-on secessionist efforts both in Pakistan, and in the neighboring Iranian province of Sistan-Balochistan, for decades.
Baloch's co