In fact, ex-COVID, this is the biggest MoM rise in the future sales expectations index... ever!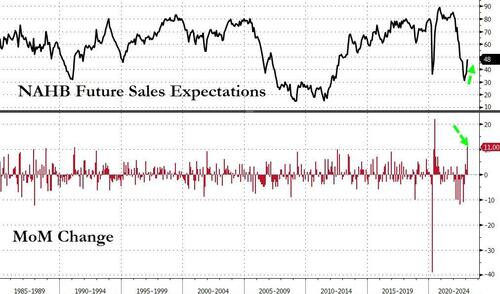 Source: Bloomberg
"Even as the Federal Reserve continues to tighten monetary policy conditions, forecasts indicate that the housing market has passed peak mortgage rates for this cycle," Robert Dietz, NAHB chief economist, said in a statement.
"While we expect ongoing volatility for mortgage rates and housing costs, the building market should be able to achieve stability in the coming months, followed by a rebound back to trend home construction levels later in 2023 and the beginning of 2024," he said.