The answers to some of these questions are beautifully imagined in a new exhibition, "Moving to Mars," at London's Design Museum.
The race is on for a successful manned mission to Mars, with NASA leading a pack of public and private institutions competing to be the first to land, including Elon Musk's Space X, Jeff Bezos' Blue Origin, Boeing, and the China National Space Administration.
NASA plans to launch a manned mission in the 2030s, a timeframe shared by other private groups, although this goal might be more aspirational than realistic. Many technologies required don't yet exist, including the spacecraft, which are either under development or at the prototype stage. What a Mars mission would look like is far from clear, with some teams planning to build a full-blown Martian habitat, while others foresee orbiting stations that could function as launch pads for limited trips to the surface. But it's not too early to dream, nor to start imagining how it will all take shape.
The interior of a proposed Mars habitat by London-based design firm Hassell.
Centered on the role that design will play in sending humans to Mars, the exhibition is rich with historical materials but also more forward-looking or speculative elements, with a wide range of works by designers from various fields.
Curator Eleanor Watson said the designs on show were response to questions about future Mars missions. "Such as what would microgravity clothing need to look like, what would a Mars habitat look like, very speculative questions on what the planet might look in 1,000 or even 10,000 years," said Watson in a phone interview.
Among the experimental works is a fashion collection by sustainable design company RÆBURN, which imagines clothing to be used inside Martian habitats, tailored from recycled spacecraft materials.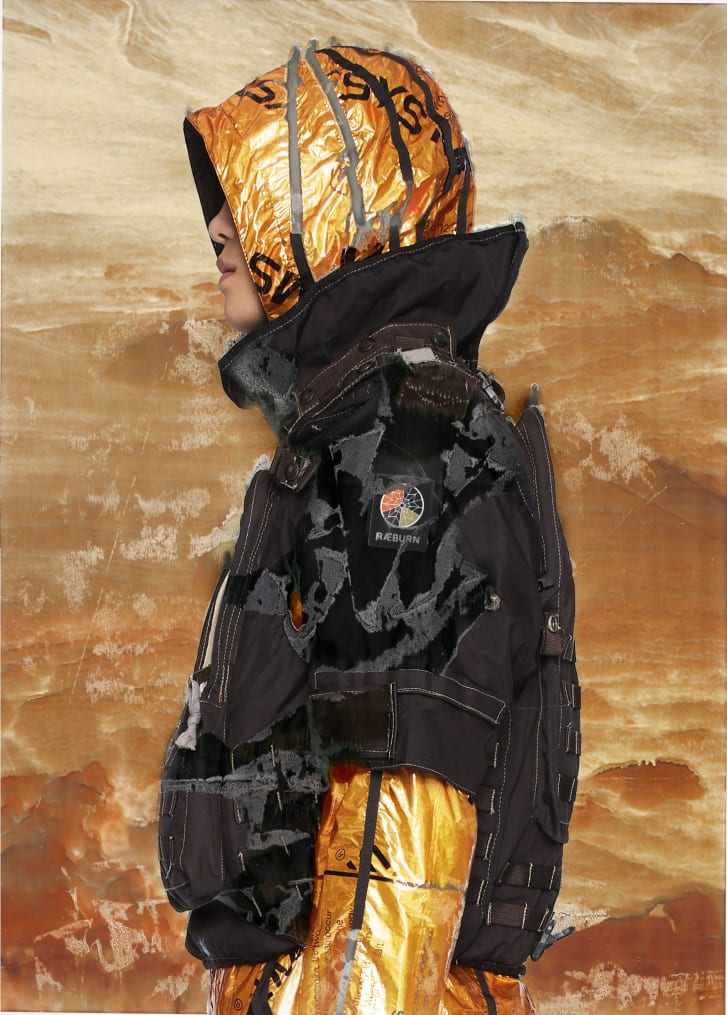 The clothes are made from recycled parachutes and thermal blankets.
"At $18,000 per kilo of payload, sending stuff to Mars is expensive, so anything that you bring with you, you have to be able to reuse intelligently. All of the rovers that are being flown over, for example, come with landing parachutes. What are you gonna use these parachutes for after the landing? Well, one option would be to make all of the clothing for the astronauts from them," said Watson.