Rep. Jim Jordan (R-Ohio) questioned former special counsel Robert Mueller's about his selective prosecution methods as he sought details about the origins of the FBI counterintelligence probe into Russia meddling in the 2016 election.
Mueller appeared before the House Judiciary Committee on July 24 for the highly-anticipated hearing to answer lawmakers' questions about his report that failed to find that President Donald Trump or his associates colluded with Russia.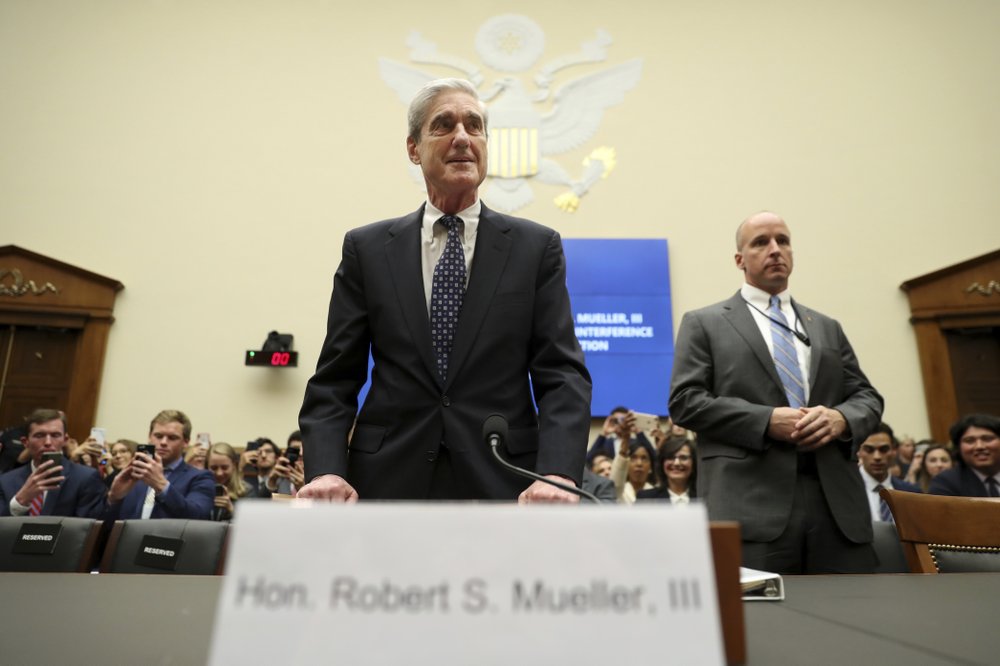 Former special counsel Robert Mueller arrives to testify before the House Intelligence Committee hearing on his report on Russian election interference, on Capitol Hill, in Washington, on July 24, 2019. (Andrew Harnik/AP Photo)
During his questioning, Jordan criticized Democrats for repeated efforts to investigate Trump, even though the special counsel's report had found no evidence of a conspiracy.
"The president was falsely accused of conspiracy. The FBI does a 10-month investigation and James Comey, when we deposed him a year ago, told us at that point they had nothing," he said. "You do a 22-month investigation, at the end of that 22 months you find no conspiracy, and what's the Democrats want to do? They want to keep investigating, they want to keep going."
Since the report was released in April, Democrats have ramped up their investigations and subpoenas in hopes of gathering information that could be used to prepare for an impeachment proceeding. Mueller was subpoenaed to appear before Congress to testify about his report last month by Reps. Jerrold Nadler (D-N.Y.) and Adam Schiff (D-Calif.).
During his questioning, the Ohio congressman grilled Mueller about his prosecutorial judgement, asking the former special counsel why he would charge Trump associates for false statements as well as "13 Russians no one's ever heard of," but not Joseph Mifsud, an academic of Maltese descent who had made false statements to the FBI three times, according to the Mueller report.