More than 2,300 flights, or 58% of its planned flights on Thursday, had been canceled, according to FlightAware. And the airline said Wednesday that it would only fly one-third of scheduled flights through the end of the week to normalize operations.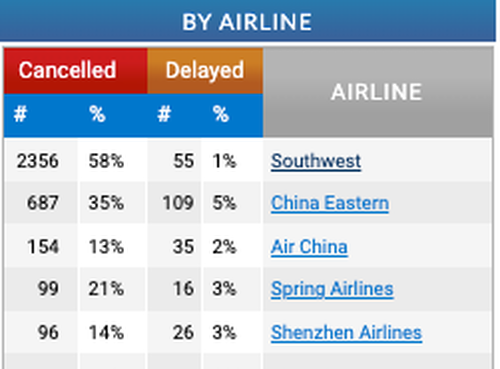 FlightAware said the budget airline scrapped more than 15,000 flights over the past week. The company issued another apology Wednesday for one of the worst operational mishaps in its five decades of existence. 
On Tuesday, CEO Robert Jordan said Southwest would operate a reduced schedule to get "back on track before next week." He blamed the winter storm for causing disruptions in the airline's "highly complex" network.