There's just one thing... rate-hike expectations rose today (but we do note that expectations for subsequent rate-cuts are soaring once again - after The Fed pushes the world into recession, much to The UN's chagrin)...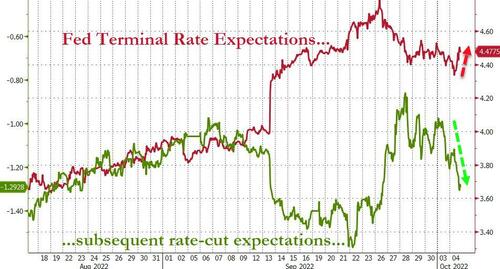 Source: Bloomberg
Financial Conditions 'eased' as yields and the USD fell...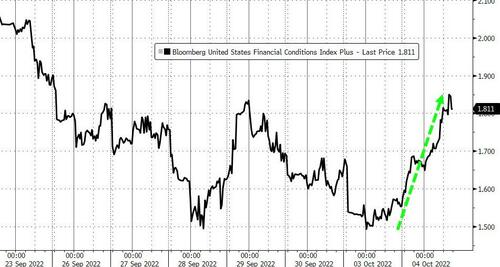 Source: Bloomberg
However, if anything, the market's action over the last two days makes a Fed pivot less likely any time soon. With both Treasury yields and the dollar falling, rate and liquidity pressures are much lower than they were last week... reducing the pressure on Powell to go full 'Bank of England'... and round and round goes the big reflexive wheel of leverage.