The Dallas Fed Manufacturing Survey came in well below expectations for September, tumbling back down from -12.9 to -17.2 (against expectations of a modest rebound to -9.0).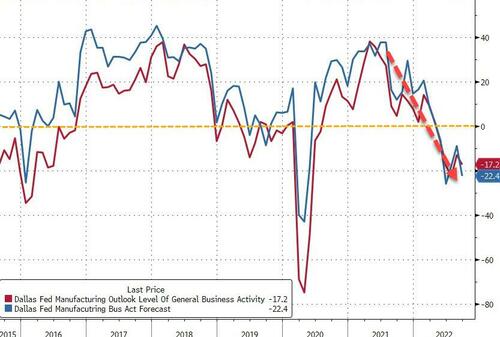 Under the hood the picture is even uglier with the six-month-ahead outlook plunging back near post-COVID lows and labor market signals (for jobs and wages) both making new cycle lows...
This is the 5th straight month below zero - signaling contraction - for the headline survey and one glimpse through the respondents' comments confirms things are not a rosy as the Biden administration - with its 'barely any inflation' and 'best economic growth ever' narrative...