Authored by Steve Watson via Summit News,
In an interview with ABC News Sunday, Joe Biden's Transportation Secretary Pete Buttigieg claimed that it is incorrect to say that Biden's actions haven't helped stave off gas prices rises.
During a conversation about rampant inflation, Buttigieg told George Stephanopoulos "I don't think it's correct to say [Biden's action] hasn't made any difference at all" on gas prices, despite the fact that Biden himself admitted this months ago.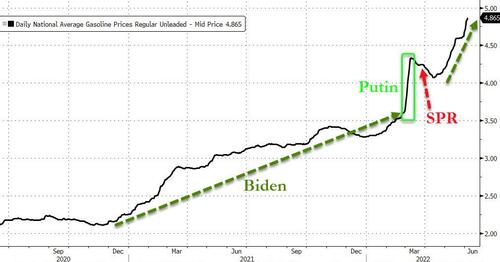 Buttigieg further claimed that Biden tapping the strategic petroleum reserve helped to "Stabilise global oil prices," and that the price of gas is not "set by a dial in the Oval Office."