By Tsvetana Paraskova of OilPrice.com
U.S. gasoline prices continued to rise, setting another all-time high on Wednesday at $4.404 per gallon average nationwide, data from AAA showed today. 
That's the highest recorded average price for gasoline in the United States, ever.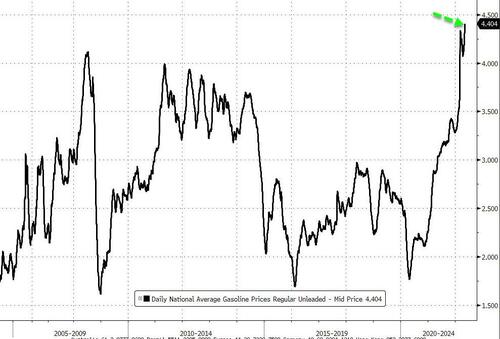 Diesel prices also hit a new high on Wednesday, reaching $5.553 a gallon. This is the highest average price ever recorded, too.