Alcohol sales rose dramatically during the coronavirus pandemic as some relieved stress with an adult beverage. But now, that could change as liquor shortages are metastasizing across parts of the U.S. 
Internet searches for "liquor shortage" have exploded to record highs this summer, especially in states like Michigan, North Carolina, South Carolina, Illinois, and Ohio.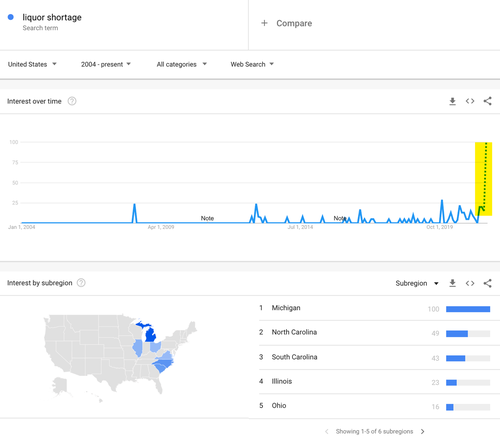 According to local news reports in several states, liquor shortages are developing and leaving shelves bare.