IPFS News Link • Big Pharma • https://www.zerohedge.com by Tyler Durden
Update (1330ET): The market is loving today's news about Biogen's controversial Alzheimer's drug, even if hurdles remain that could see it pulled from the market.
Biogen shares shot higher, surging more than 50% as trading resumed. Shares traded at their highest level since March 2015.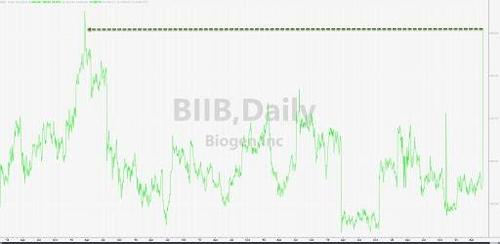 News of the drug's approval benefited the broader biotech sector on Monday and sent shares of rival Eli Lilly, which is working on its own Alzheimer's drug, higher, along with shares of other companies working on their own treatments