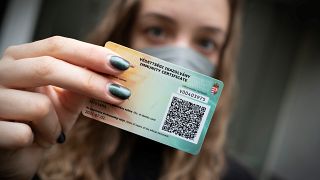 As of Saturday, those with the plastic cards may enter indoor dining rooms, hotels, theaters, cinemas, spas, gyms, libraries and museums among other venues.
Opening hours for businesses were extended to 11pm and an overnight curfew that has been in place since November will now start later, at midnight.
The latest reopening measures follow an ambitious vaccination campaign, which has seen four million first doses reaching around 40% of the population.
It is the only EU member state to so far use vaccines from Russia and China, in addition to the EU-approved jabs.