Who knew that just one week later BofA would need a bigger chart... a much bigger chart.
As BofA's Savita Subramanian writes, after the third week of earnings. mentions of "inflation" have now quadrupled YoY; and after last week, mentions have jumped nearly 800% YoY!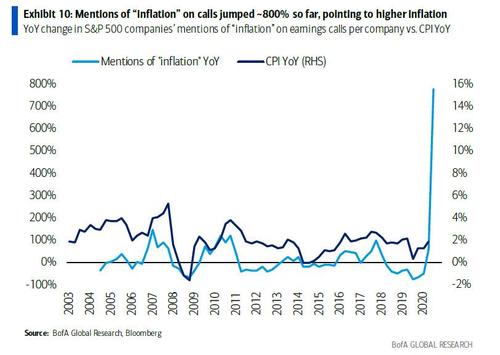 While the implications are obvious, we leave it to Bank of America to explain what this means:
On an absolute basis, [inflation] mentions skyrocketed to near record highs from 2011, pointing to at the very least, "transitory" hyper-inflation ahead.
Yes... really: