"BTC dominance 51.6%. The magic starts when 50% breaks," popular Twitter account CryptoBull summarized last week.
Ethereum has been the biggest gainer during this recent run, having now recovered all of the plunge losses from the weekend and rallied to a new record high
That pushed Ethereum's market cap above that of Exxon Mobil, Intel, and Coca-Cola...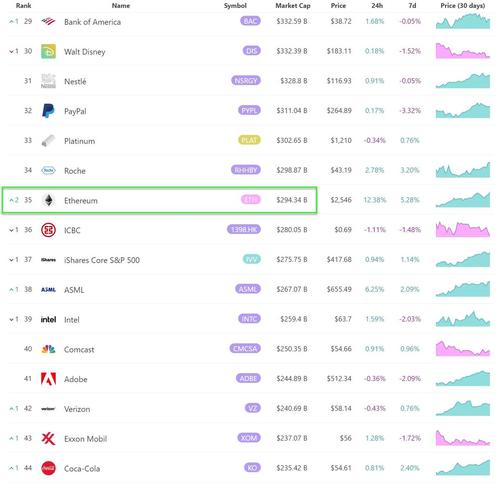 As CoinTelegraph reports, the recent Berlin update has laid the groundwork for the much bigger London hard fork, which will activate EIP-1559. The controversial change will overhaul Ethereum's existing fee structure, but experts have stated that the new base fee mechanism would not provide a long-term solution for Ethereum' scalability problems.