IPFS News Link • Israel • Zero Hedge - Tyler Durden
Israeli media is widely reporting that another Israel-owned commercial vessel has come under attack in regional waters - this time off the coast of the United Arab Emirates (UAE) in Gulf waters. 
"Israel's top-rated Channel 12 quoted unnamed Israeli officials as blaming arch-foe Iran for the assault, which it described as a missile strike," Reuters reports of the Tuesday incident. "There were no casualties and the ship continued on its course, the TV channel added."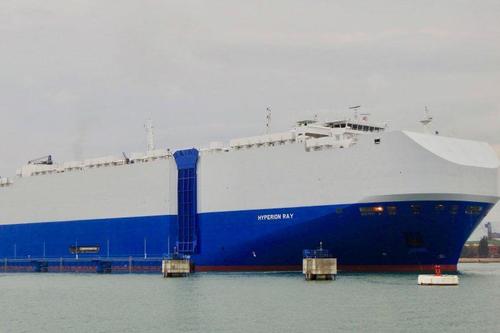 It was later identified as the Bahamas-flagged vehicle carrier Hyperion Ray which was en route to Fujairah port from Kuwait. The New York Times has in follow-up cited "a person familiar with the details of the ship's voyage" who describes that the ship avoided the attack and was not hit, though details remain murky.