After starting the day solidly in the green, Gamestop - along with other most shorted names - traded as high as $383 after Robinhood eased its trading limits over the weekend, which saw the brokerage effectively halt trading in as many as 50 stocks.
However, the early euphoria did not last long, and moments ago the stock tumbled as much as 34%, before getting halted after triggering a circuit breaker.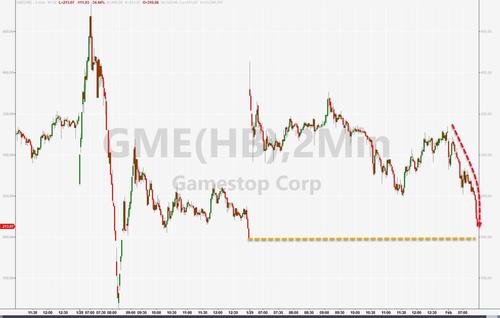 While there was no actual news, traders were scrambling to figure out if there was a catalyst to the move.