IPFS News Link • Bitcoin • https://www.zerohedge.com by Tyler Durden
Update (1115ET): Well that escalated quickly. Less than an hour after first breaking above $30,000, Bitcoin has spiked beyond $31k, then $32k...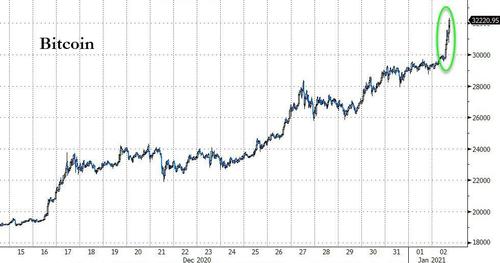 Source: Bloomberg
...and now $33k...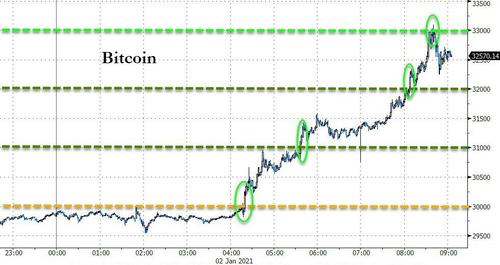 Source: Bloomberg
Ether is also extending gains, nearing $780, but BTC is now trading at almost 42x ETH - its highest since May, erasing much of the DeFi boom's effects on Ethereum...