Donald Trump has been branded "loser of the year" by one of Europe's biggest news magazines.
Der Spiegel, one of Germany's most widely read German-language news websites, published a long article in German about the president under the headline "Der Verlierer des Jahres," which translates as "The Loser of the Year."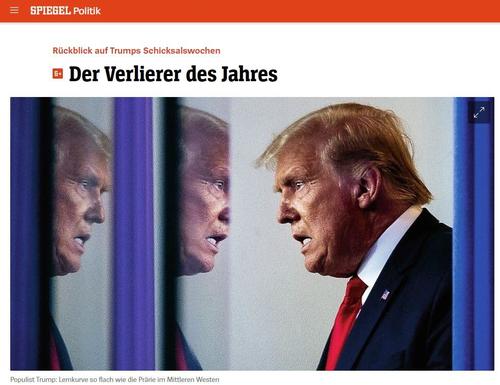 The article, published on Thursday, criticised the president for refusing to concede the election to Biden and described him as "a man who ... was never concerned with the common good, but always with one thing - himself."