IPFS News Link • Bitcoin • https://www.zerohedge.com by Tyler Durden
At the time of this writing, the cryptocurrency known as Bitcoin has seen its value skyrocket to around $19,000  after dropping down to around just $4,840 in mid-March. This is significant because the all-time high for the cryptocurrency is $19,783 back in December of 2017, only to drop down to as low as $3,122.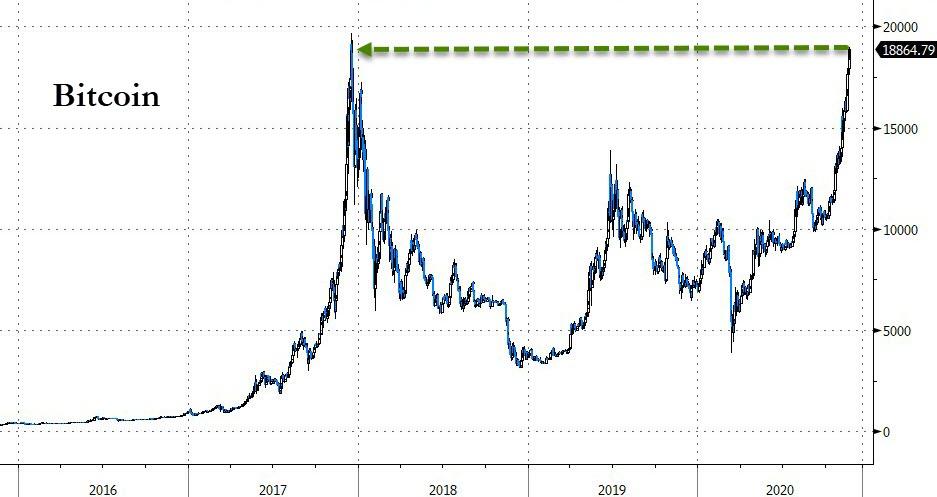 Within the past year, the price of Bitcoin has more than doubled, posting close to $10,000 in growth in the last two months alone.