Eta Making Landfall Over North Florida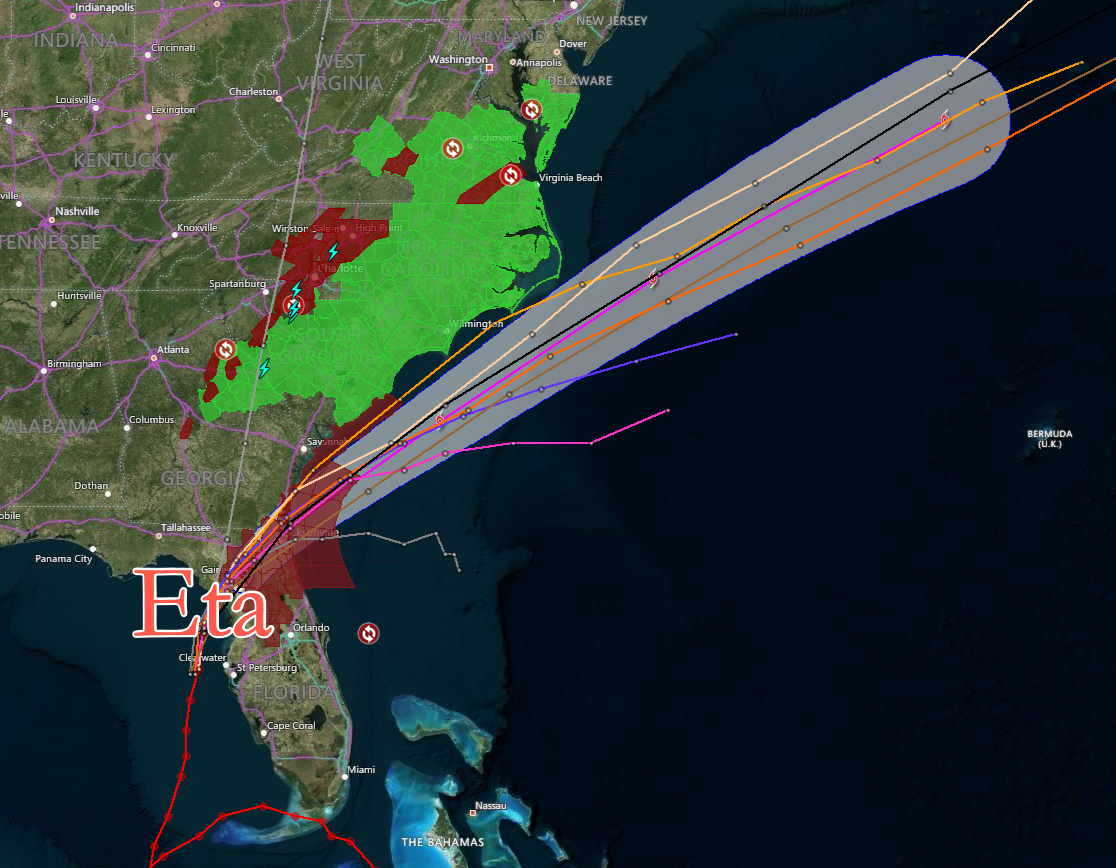 An unprecedented amount of tropical systems have swirled around the Atlantic Basin this year, breaking the 2005 record of 28. The above-average tropical activity has decimated the oil and gas industry with offshore operations in the Gulf of Mexico. 
According to Bloomberg, some 41 million barrels were pulled offline because offshore oil and gas rigs were shuttered due to tropical activity.