Measure of present single family sales rises to 88 vs 84 last month
Future single family sales gauge rises to 84 vs 78 last month
Prospective buyers traffic measure rises to 73 vs 64 last month
Sending the headline figure to 83, well above expectations and a new record high...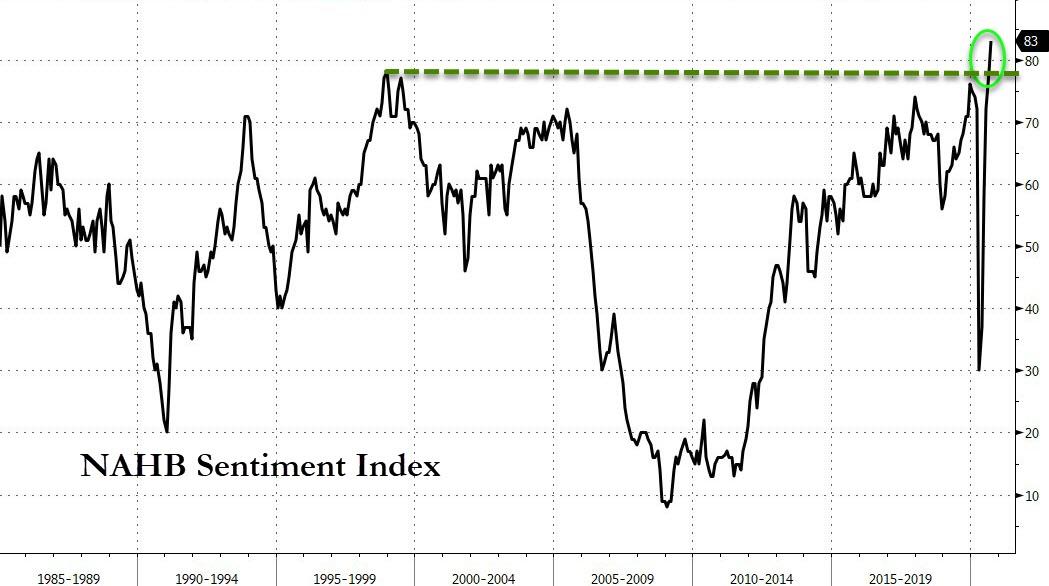 Source: Bloomberg
"Lumber prices are now up more than 170 percent since mid-April, adding more than $16,000 to the price of a typical new single-family home," Robert Dietz, NAHB chief economist, said in statement.
"That said, the suburban shift for home building is keeping builders busy, supported on the demand side by low interest rates."