For some reason, the line in the sand for 'good' news on initial jobless claims has become 1 million. Twice in the last four weeks, there has been fewer than 1 million Americans filing for first time unemployment benefits (and before that there were 20 straight weeks well above 1 million per week).
Last week saw 884k Americans filed for first time claims - oddly the exact same as the revised higher number from the prior week...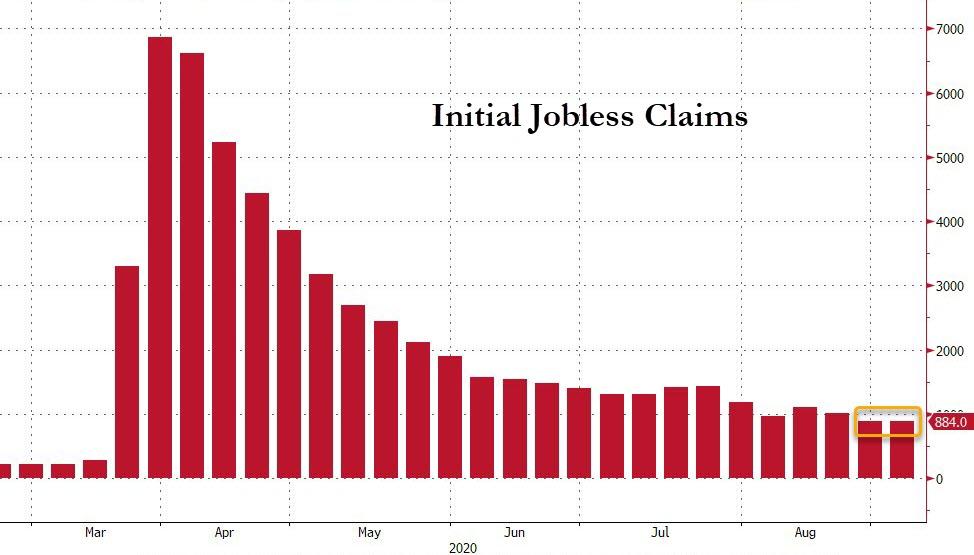 Source: Bloomberg
But, non-seasonally-adjusted initial claims rose for the second week in a row...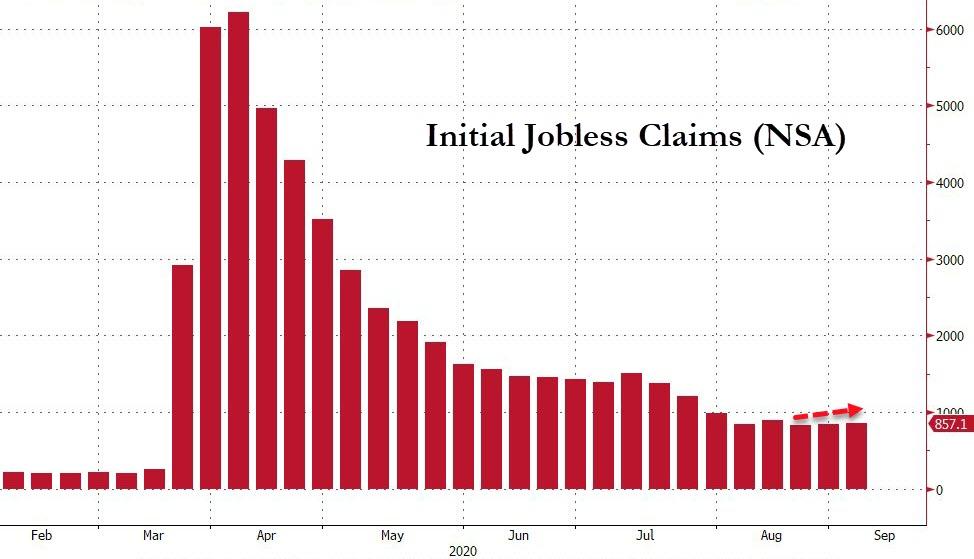 Source: Bloomberg
Disappointingly, continuing claims rose week-over-week by 131k top 13.385 million...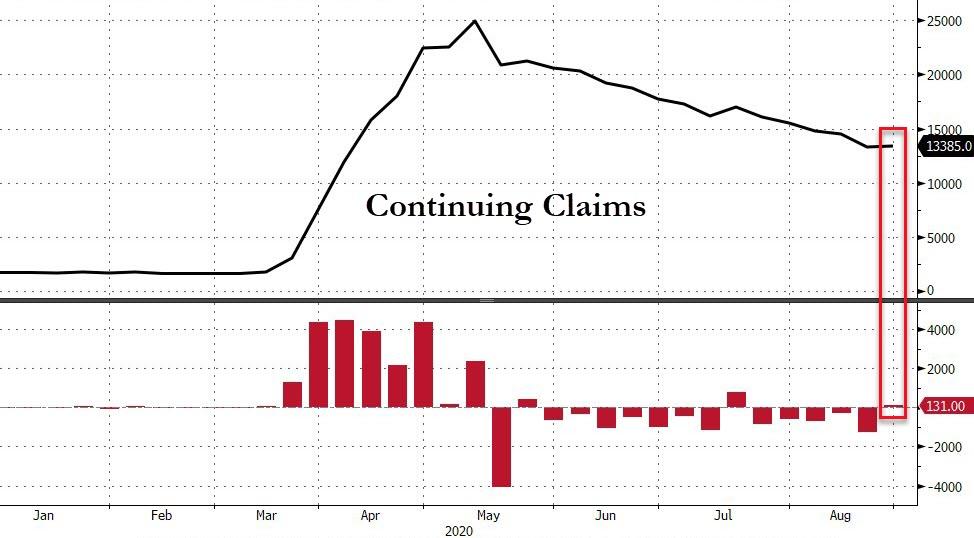 Source: Bloomberg