IPFS News Link • Big Pharma • https://www.zerohedge.com by Tyler Durden
-- then cashing in shares or warrants (all insider stock sales were pre-scheduled divestitures, the insiders' lawyers have argued).
Despite receiving nearly $1 billion in taxpayer money via "Operation Warp Speed", the drugmaker is planning to charge as much as $37 for a single dose, or up to $60 for two courses, of its experimental mRNA COVID-19 vaccine. That's far and away the highest price point disclosed yet.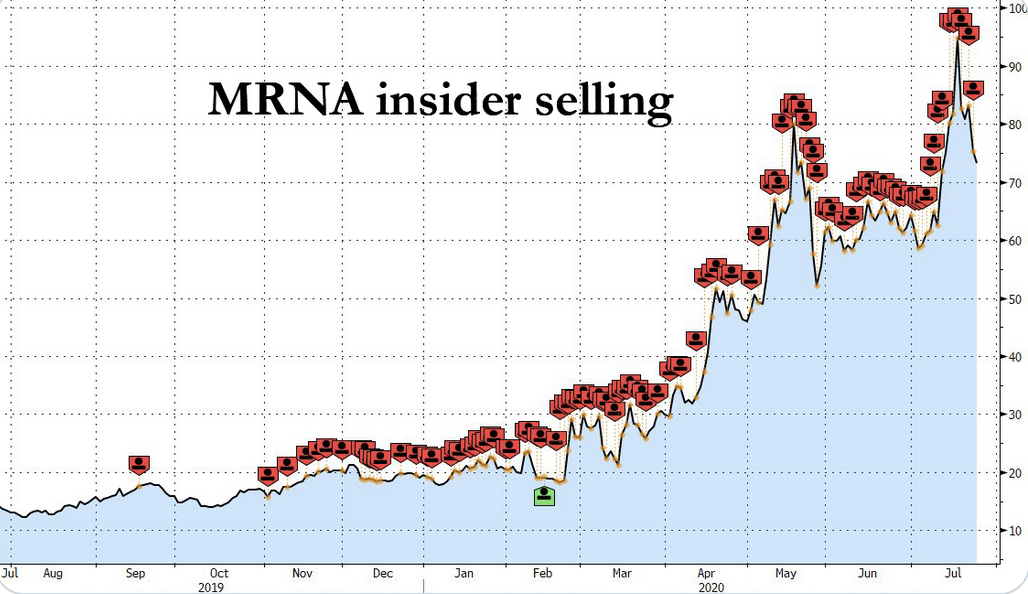 And while we wait for more detailed data from the vaccine's Phase 3 clinical trials, patent advocacy group KEI is taking Moderna and its executives to task for neglecting to disclose government funding received by the company during its early stages, before the coronavirus pandemic.