IPFS News Link • Oil • Zero Hedge - Tyler Durden
Update (0845ET): WTI prices accelerated higher after the jobs data...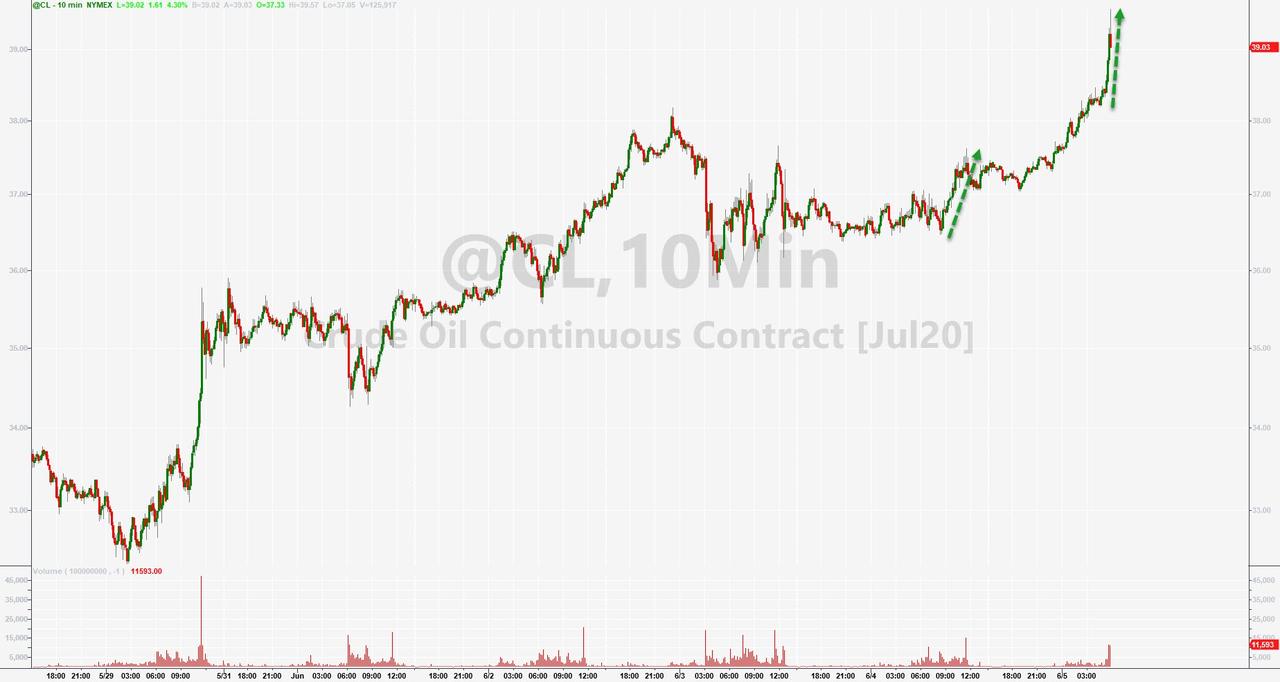 *  *  *
Crude prices jumped on Friday morning following a report that OPEC and its allies, a group known as OPEC+, will hold an online meeting on Saturday to discuss the possibility of extending historic output cuts by at least a month amid collapsing demand for crude and crude products following coronavirus lockdowns.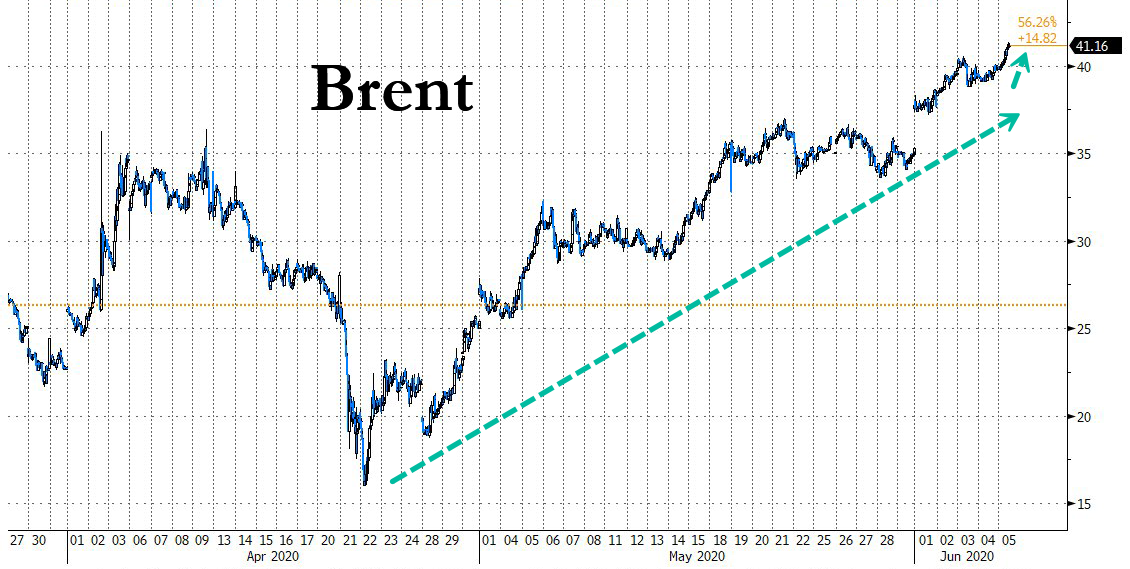 Russia's energy ministry said Friday during a conference call that OPEC+'s Saturday meeting will discuss oil output policy.
"The conditions right now warrant hopefully successful meetings. Coordination is underway to hold OPEC and OPEC+ meetings tomorrow afternoon," Prince Abdulaziz bin Salman told Reuters.
Reuters announced positive chatter from Saudi officials in a series of headlines: 
-CONDITIONS NOW WARRANT "HOPEFULLY SUCCESSFUL" OPEC+ MEETINGS ON SATURDAY - SAUDI ENERGY MIN TELLS REUTERS
-COORDINATION IS UNDER WAY TO HOLD OPEC AND OPEC+ MEETINGS TOMORROW AFTERNOON - SAUDI ENERGY MIN
The sentiment is positive heading into OPEC+'s meeting, which reaffirms a possible breakthrough with getting Iraq, one of the worst members in terms of compliance with output cuts, on board with a cut extension through July.
"Prices are up with the meeting scheduled for tomorrow. There was lots of confusion ... so it looks like they found a way forward," Olivier Jakob at Petromatrix consultancy said.