Following in the footsteps of the Bank of Canada which on Friday was the latest bank to announce an "unexpected" rate cut, following a barrage of central bank easing on Friday morning, moments ago New Zealand became the latest bank to join the "emergency" rate cut fray when the RBNZ announced an unexpected, whopping 75bps rate cut bringing the policy rate to just 0.25%, the lowest on record.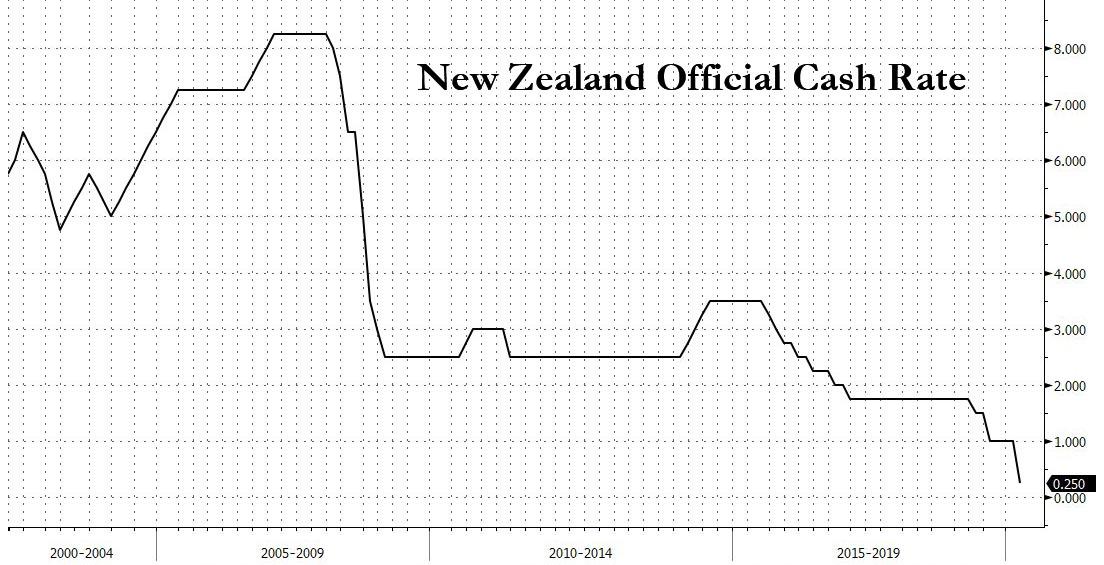 Dipping into armageddon calendar guidance, in its statement, the RBNZ said the rate will remain at this level for at least the next 12 months, suggesting it may well go lower.
The central bank also said the negative economic implications of the COVID-19 virus continue to rise, warranting further monetary stimulus, noting that "since the outbreak of the virus, global trade, travel, and business and consumer spending have been curtailed significantly. Increasingly, governments internationally have imposed a variety of restraints on people movement within and across national borders in order to mitigate the virus transmission."