IPFS News Link • Oil • Zero Hedge - Tyler Durden
Saudi Aramco shares have dropped 11.5% from their IPO peak, and still, the shares are overvalued. 
Shares closed on Wednesday at their lowest level (34.15 riyals (($9.10)) since trading began on Dec. 11, after Iran launched more than a dozen ballistic missiles at multiple US military bases in Iraq.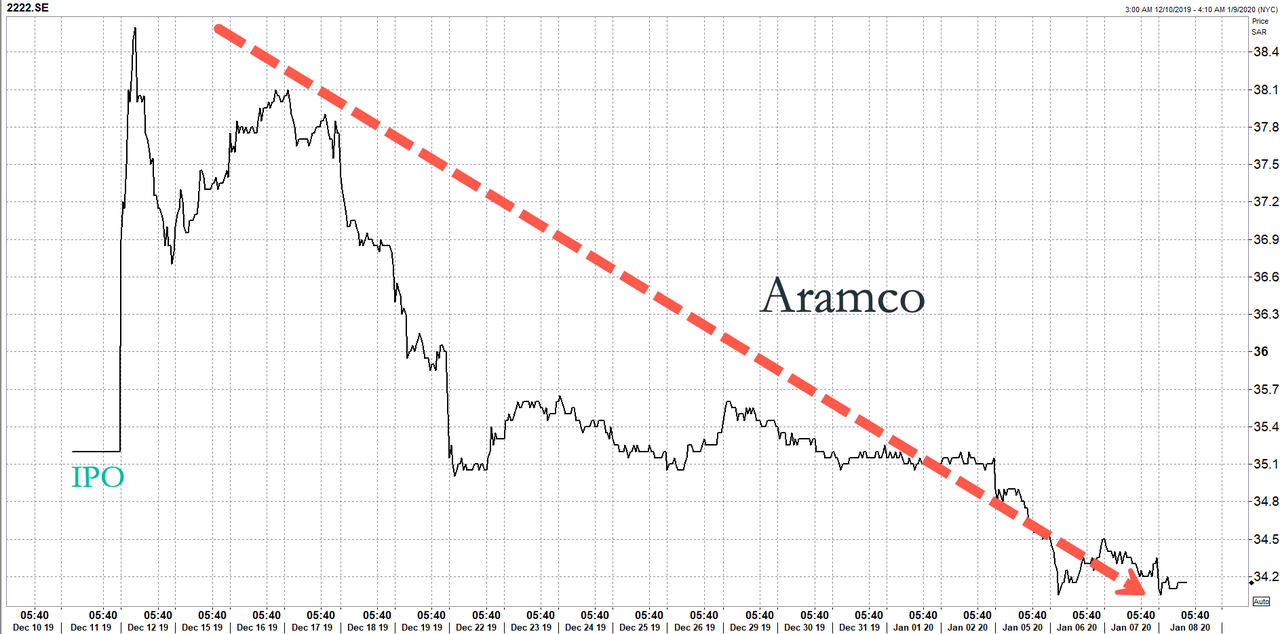 The killing of Iran's top general Qassem Soleimani last Friday, and the retaliation strikes by Iran on Wednesday, have caused a massive divergence between sinking Aramco shares and surging oil prices. WTI rose 5% to 65.50 on the news of Iranian missile strikes in Iraq. Brent briefly spiked to the 71 handle, and both oil contracts have faded since the attacks.