IPFS News Link • Coup • https://www.zerohedge.com,
Even though Prince was earlier publicly on record (as recently as April) pushing a plan to use thousands of mercenaries to back coup efforts in favor of US-recognize 'interim president' Juan Guaido, this latest effort revealed in the Bloomberg report appears an unconventional change in tactic by the Trump administration — a possible private back-channel opening of sorts via Prince — perhaps realizing Maduro is here to stay as Washington loses confidence in Guaido's prospects.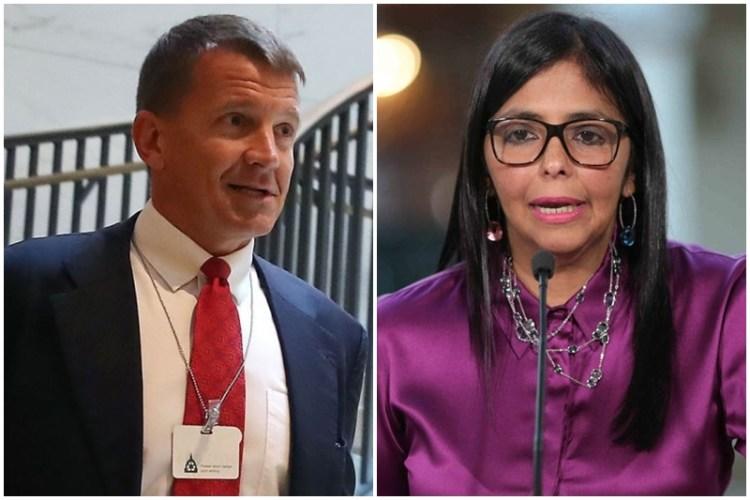 In Caracas Prince had "proposed a business deal and urged freedom for six imprisoned Citgo executives in the meeting with Vice President Delcy Rodriguez, according to one of the people." It's possible the efforts made headway, given those employees were released to house arrest from prison last week. Rodriguez is an outspoken close ally of Maduro and is under US sanctions.
Details of just what the ultimate goal is of Prince's personal intervention remain unclear, but Maduro was reportedly briefed on the matter. The meeting was held on either Nov. 20 or 21, according to a separate report in Reuters. 
Among proposals discussed included, according to the report, Prince's suggestion of "sending personnel to train the nation's police force as well as protecting judges and political candidates to help pave the way for new presidential elections." So it's perhaps part of a new 'unofficial' US administration effort to begin slowly dealing with Caracas, in hopes of influencing a political outcome?