Citing state media, the Associated Press described "the Bavar-373 is a long-range surface-to-air missile system able to recognize up to 100 targets at a same time and confront them with six different weapons."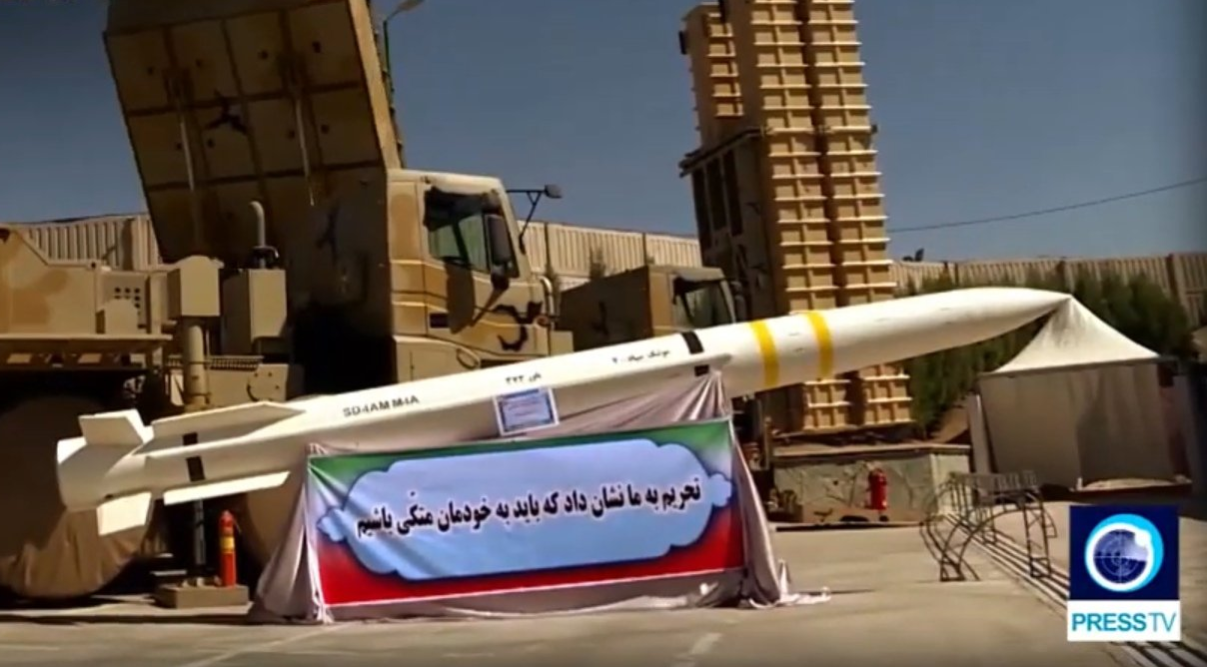 Screengrab of new state media footage published this week. 
Iran's semi-official Fars news agency indicated the system will be fully unveiled in a ceremony on Thursday, on the occasion of the country's "Defense Industries day".
The Iranian military has been increasingly reliant on its burgeoning domestic defense manufacturing industry in the face of crippling US sanctions. Since the early 1990's it's been able to develop tanks, submarines, and light and heavy munitions, and more recently touted an Iran-build stealth warship. 
State media called the soon to be revealed Bavar-373 system a "deterrence against threats" uniquely produced domestically due to the "continuous sanctions imposed by the enemies" of the Islamic Republic. The first footage of the system was released Tuesday through state sources ahead of Thursday's unveiling ceremony.