Update (1100ET): Attorney General Bill Barr has made his first statement since Jeffrey Epstein's death, promising that he will get t the bottom of the situation because Epstein's victims "deserve justice... and they will get it."
Furthermore, Barr said during a speech in New Orleans, that the Epstein case was "was personally important to him," and that Epstein's prison "had serious irregularities."
*  *  *
The severely understaffed corrections officers at the Metropolitan Correctional Center in NYC where Jeffrey Epstein was found hanging in his cell Saturday morning violated prison protocol by not checking on the high-profile inmate - who had recently attempted suicide by hanging and had been found with ligature marks around his neck - every 30 minutes according to the Washington Post.
In fact, corrections didn't check on Epstein for several hours before he was found dead at7:30 am on Saturday.
EO Young, the national president of the Council of Prison Locals C-33, said that while cameras are prevalent in the facility, he did not believe they generally captured inmates' cells. Because of this, the NY Post reported over the weekend, there was no surveillance video showing Epstein in the act of killing himself.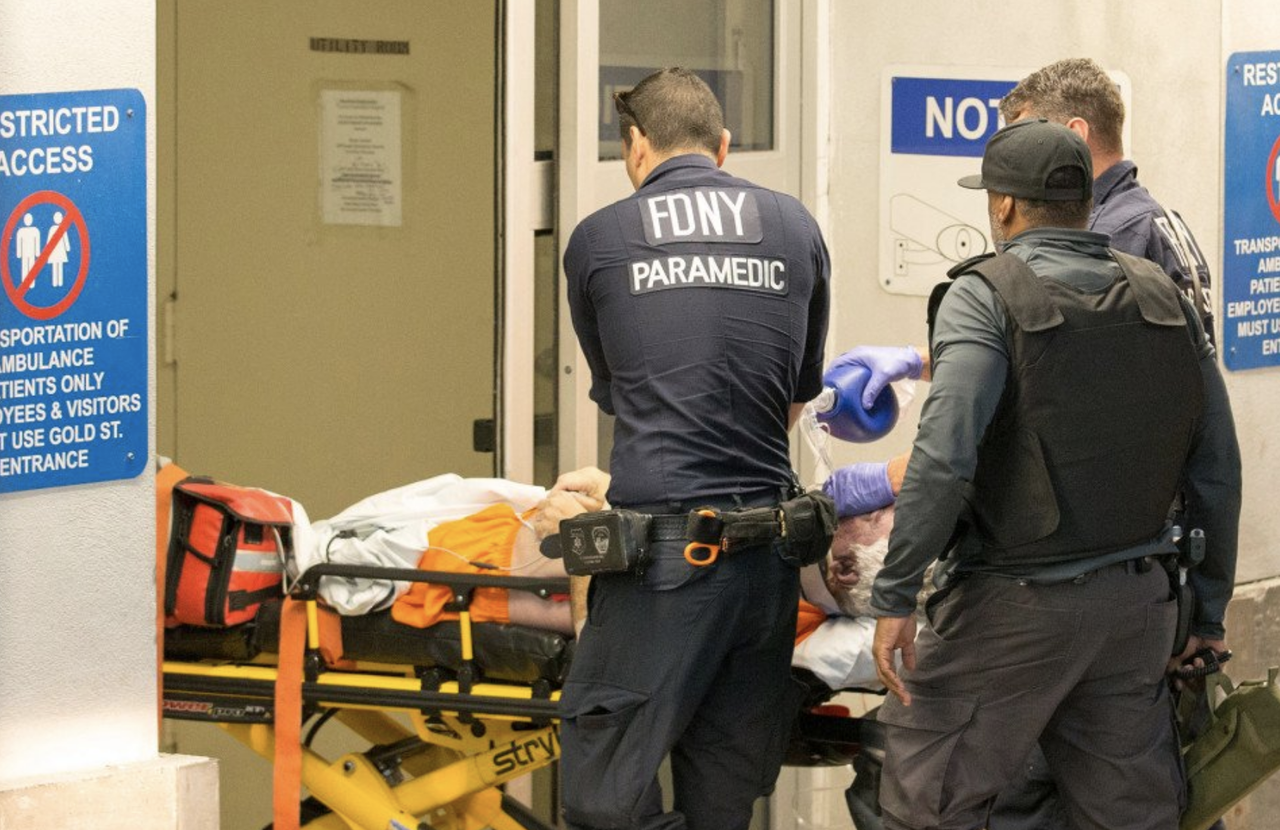 Though there are cameras in the 9 South wing where the convicted pedophile was being held, they are trained on the areas outside the cells and not inside, according to sources familiar with the setup there.
The Federal Bureau of Prisons said Saturday that lifesaving measures were "initiated immediately" after Epstein was found, and emergency responders were summoned right away, but it was too little, too late, and Epstein was pronounced dead at the scene.
The fact that such a high profile inmate was able to kill himself, particularly after having been placed on suicide watch after a July 23 where he was found with marks on his neck (he was taken off suicide watch about a week later) is particularly jarring, considering that he should have been subject to constant monitoring and daily psychological evaluations. After the incident he was moved to a special unit where it should have been easier to monitor him, and where he should have had a cellmate - though at the time of death Epstein was in his cell alone.