An arrest has been made in the case of former Arkansas state Senator Linda Collins-Smith, 57, who was one of two Republican state senators who were shot at their homes in a two-day span.
State Police and Randolph County Sheriff's deputies announced Friday that they had detained Rebecca Lynn O'Donnell, 48, of Pocahontas, Arkansas, in connection with Collins-Smith's slaying. O'Donnell has been charged with capital murder in the case.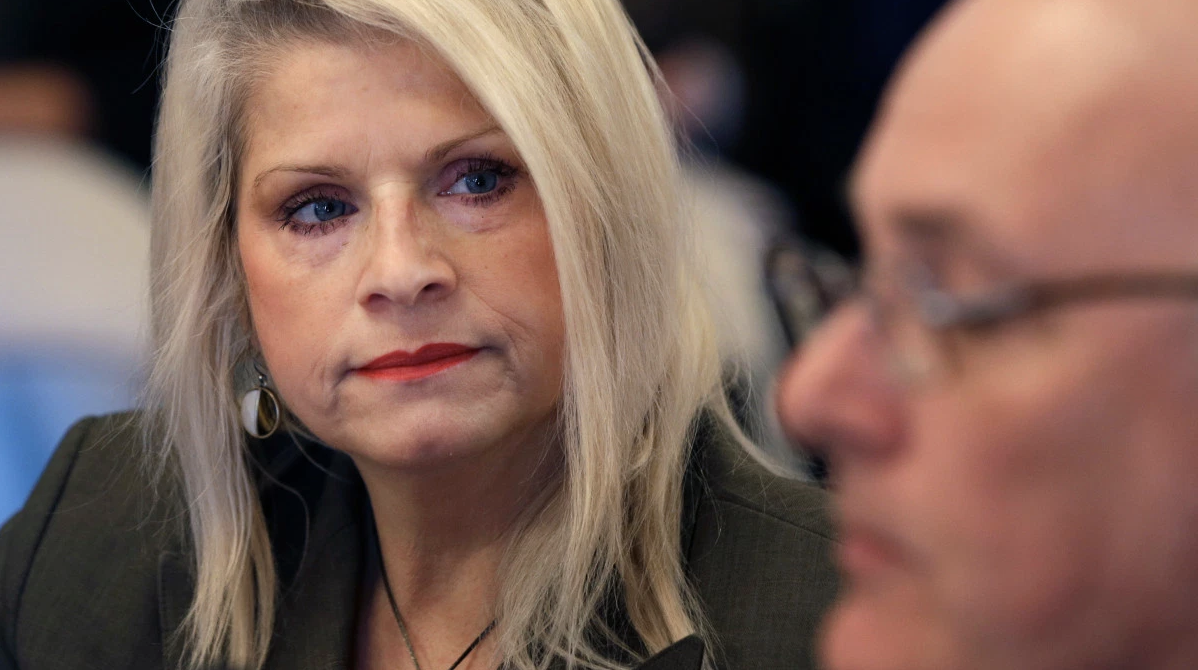 Collins-Smith was found fatally shot in her Randolph County home on June 4. The next day, Jonathan Nichols, a former Oklahoma state senator, was found dead in his Oklahoma home following reports of gunfire.
O'Donnell, the accused killer, had worked on the former lawmaker's campaign and the pair were reportedly "good friends," per CBS.
"They traveled together and did grassroots stuff, even after Linda lost her re-election," Ken Yang, a former communications staffer, told CBS News.
The deaths of Collins-Smith and Nichols appear to be unrelated, and it's possible that they might both have stemmed from personal conflicts. Collins-Smith was elected to the state House as a Democrat in 2010, but she switched parties in 2011. She was elected to the state Senate in 2014, but lost re-election in a GOP primary.
Here's a photo of the victim (left) with her accused killer (right):