Starting in stocks, spreading to bonds, and now leaking across other asset-classes, volatility expectations are starting to surge everywhere this week since President Trump and China's various media outlets play headline hockey over the trade-deal-endgame.
But, as former fund manager, Richard Breslow, notes, the largest canary in the coalmine appears to be in Emerging Market assets.
via Bloomberg,
Without a doubt the best headline from yesterday came late in the day. The S&P 500 had rallied to be up "as much as" one-half percent. It pointed out that there was "Potential resistance between 2900 and 2909". That is true and the hint at optimism was admirable. The story was published before the market gave up all of its gains into the close. Traders often talk about buying the rumor and selling the fact. The problem here is they can't figure out what is the rumor and what is the fact.
What has been interesting about today's price action hasn't been the latest set-back for equities. It seems like they have garnered more than 100% of the attention. And they do indeed look like they are on the defensive. But they haven't yet done anything that says it's all over. We know what those levels are. And we have a pretty good sense of what will or won't get us there in the near future.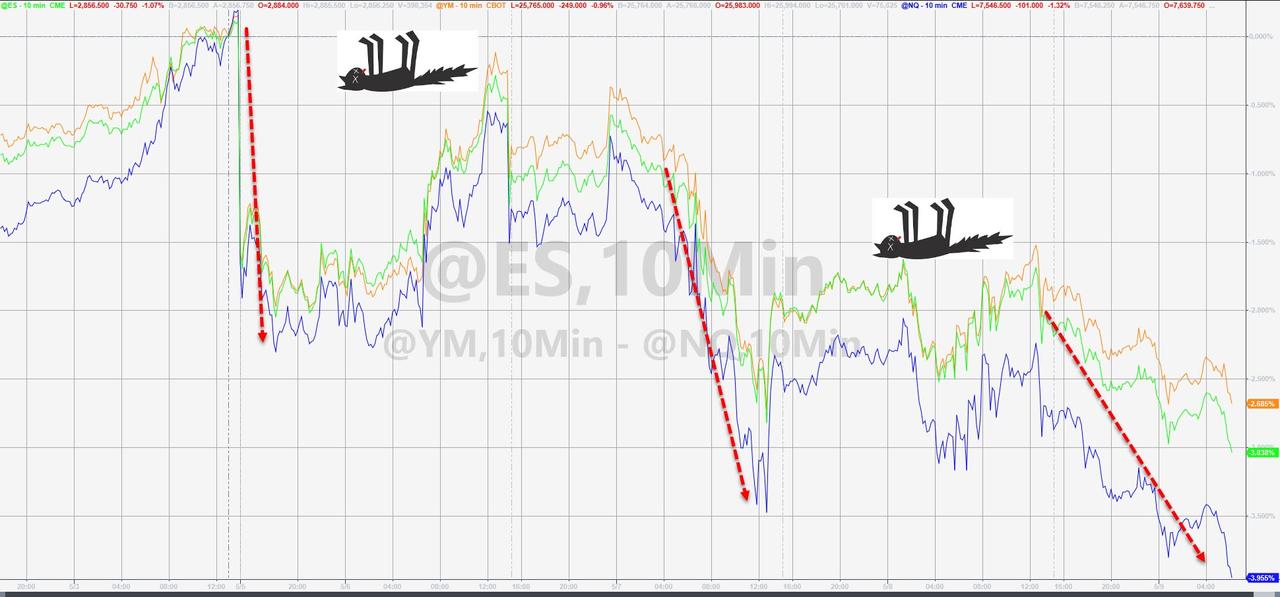 Of more immediate concern is what is beginning to show up in other markets.
If you look at the Dollar Index, it's fair to say it remains comatose. It just can't get away from its big pivot level of 97.70. Uncertainty has bred uncertainty.