But according to Bloomberg, after McAfee previously told reporters that the unveiling would happen 'within a week', he has once again put off the big reveal, claiming that the unmasking might hurt his chances of rebuffing a US extradition warrant.
Nakamoto, the pseudonym used by the mysterious creator, or group, that created bitcoin more than ten years ago, is believed by many to be dead, since the stash of roughly 1 million bitcoins contained in bitcoin's 'genesis wallet' hasn't been touched since the cryptocurrency's creation. At today's prices, that trove of bitcoins is worth more than $5 billion.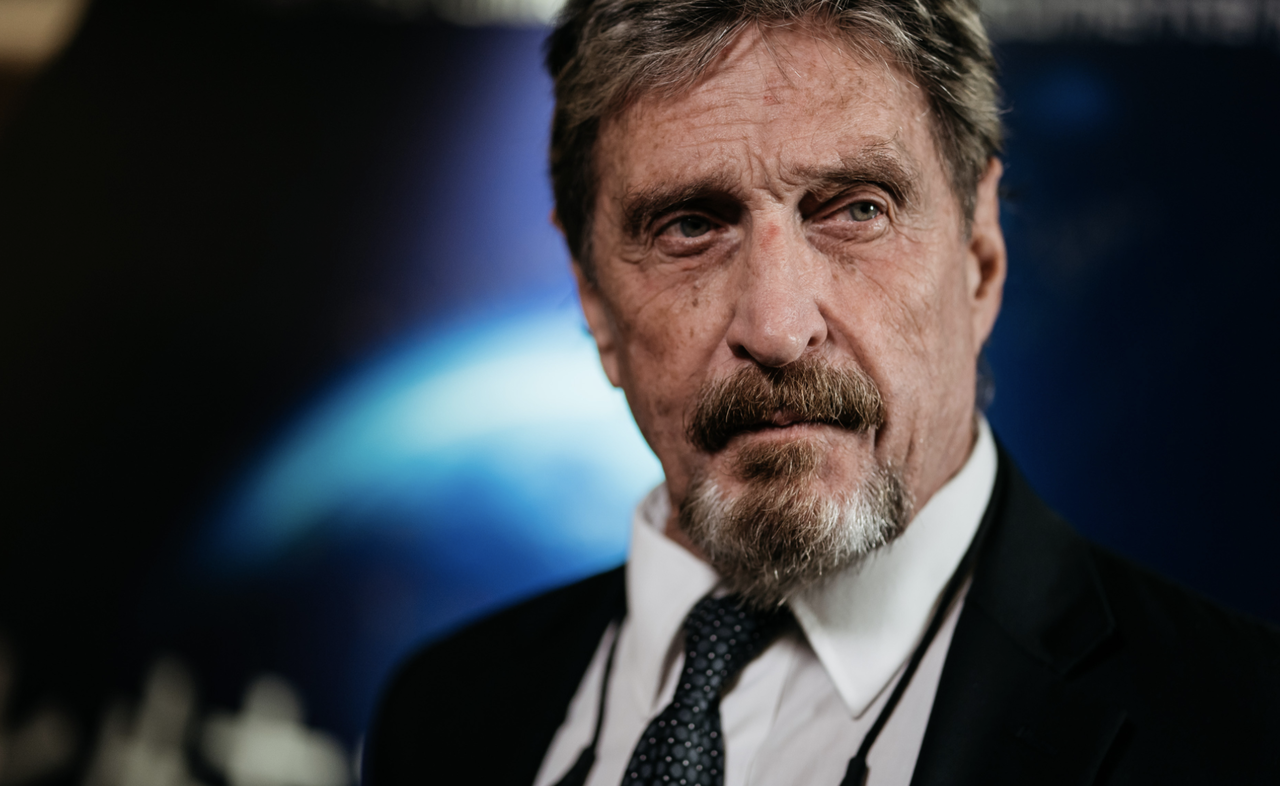 McAfee said he's spoken to Nakamoto, whom he's insisting is a man, and that he is 'not happy' with MacAfee's decision to unmask him.
"I've spoken with him, and he is not a happy camper about my attempt to out him," McAfee said in a phone interview from the Bahamas.
Many others have tried and failed to unmask Nakamoto. Both the NYT and New Yorker came up short, and Newsweek famously reported in 2014 that it had discovered the real Nakamoto was a Japanese man living in California named Dorian Nakamoto, though this claim was swiftly discredited and Nakamoto successfully sued Newsweek.
McAfee said his plan to unmask Nakamoto was inspired by a lawsuit filed by Australian entrepreneur Craig Wright against a podcaster who questioned whether Wright was Nakamoto. McAfee said Wright isn't the man he found.
Though his reputation for being a crank means readers should take McAfee's claims with a giant piece of salt, he told BBG that people forget that he's a "technologist" who is well-equipped for such a task.
"My entire life I've been tracking people who are the best in the world, and hiding their identity," he said. "Finding Satoshi was a piece of cake for me."
McAfee said his lawyer thinks the 'unmasking' is a bad idea. But unsurprisingly, that hasn't deterred McAfee.
The US extradition request to the Bahamas is imminent. I met with Mario Gray, my extradition lawyer, and it is now clear (read his letter below) that releasing the identity of Satoshi at this time could influence the trial and risk my extradition. I cannot risk that. I'll wait. pic.twitter.com/l8lTjR6fQM

— John McAfee (@officialmcafee) April 23, 2019