Another day, another round of "US-China trade talk optimism."
Global stocks continued their drift higher to close the week, with the MSCI World Index on track for a second straight week of gains while emerging-market stocks extended their winning streak to seven days, the longest stretch in more than a year, as both China and the U.S. claimed progress in trade talks.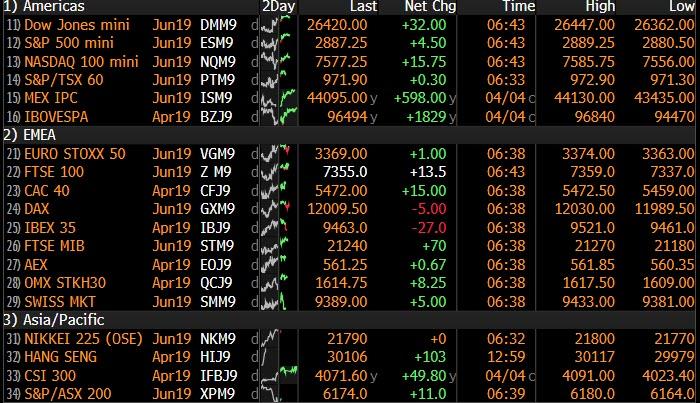 "Buy algos" were encouraged after both China and the US claimed progress in talks to end their trade war, with President Xi Jinping pushing for a rapid conclusion and President Donald Trump talking up prospects for a "monumental" agreement that might be announced within four weeks, although he warned that it would be difficult to allow trade to continue without an agreement. Benchmark bond yields ground higher and the dollar reached a three-week high against the yen before U.S. job data. Better-than expected industrial output data out of Germany and receding fears of a disorderly Brexit also helped perk up sentiment.