With the U.S. and other countries on high alert for ISIS attacks, American authorities are warning the terror group's followers may have infiltrated American borders with authentic-looking passports ISIS has printed itself with its own machines, according to an intelligence report obtained by ABC News.
The 17-page Homeland Security Investigations (HSI) Intelligence Report, issued to law enforcement last week, says ISIS likely has been able to print legitimate-looking Syrian passports since taking over the city of Deir ez-Zour last summer, home to a passport office with "boxes of blank passports" and a passport printing machine. Another passport office was located in Raqqa, Syria, which has long been ISIS's de facto capital.
"Since more than 17 months [have] passed since Raqqa and Deir ez-Zour fell to ISIS, it is possible that individuals from Syria with passports 'issued' in these ISIS controlled cities or who had passport blanks, may have traveled to the U.S.," the report says.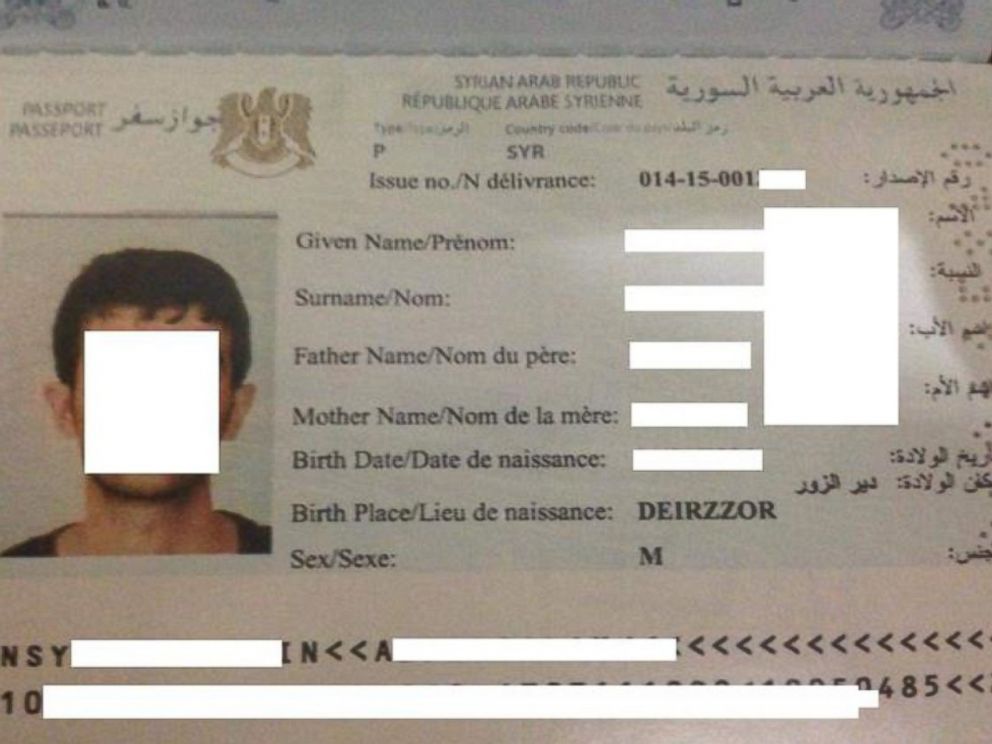 Homeland Security Investigations Intelligence Report
A passport that law enforcement says was issued from ISIS-controlled territory in 2015, obtained in Istanbul.
The report notes that the primary source for the information was rated at "moderate confidence," the second-highest rating given for source assessments. Testifying before lawmakers Wednesday, FBI Director James Comey first publicly revealed the nation's top security officials' very real anxiety over the problem.
"The intelligence community is concerned that they [ISIS] have the ability, the capability to manufacture fraudulent passports, which is a concern in any setting," Comey said.
Former Department of Homeland Security intelligence official and ABC News consultant John Cohen said, "If ISIS has been able to acquire legitimate passports or machines that create legitimate passports, this would represent a major security risk in the United States."
Fake Syrian passports have already been discovered in Europe, most notably two used by suicide bombers in the horrific terrorist attack on Paris last month. The two men are believed to have slipped into Europe with a flood of Syrian refugees fleeing the violence in their homeland.