This post will demonstrate – without getting into discussions of an "inside job" one way or the other – that the failure to hold a real 9/11 investigation is a core cause of our loss of our prosperity and freedom.
The Failure to Investigate 9/11 Has Bankrupted America
Top economists say that endless war bankrupts a nation.
For example, Nobel prize winning economist Joe Stiglitz says that the $3-5 trillion spent on the Iraq war alone has been very bad for the American economy. See this, this and this.
The endless wars have also been a main component of America's soaring debt: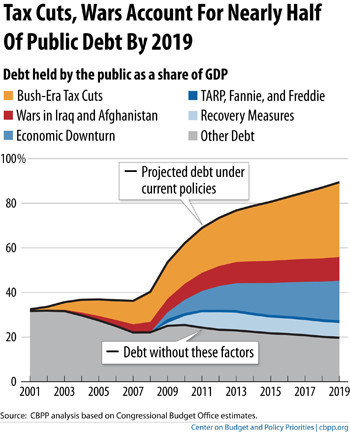 And huge debts exert a very real drag on the economy.