John Sneisen (The Economic Truth) and James Cunnington (Outerr.net) comes on the show to discuss Outerr.net - the frontier of private, decentralized communication
Media Type: Audio • Time: 132 Minutes and 0 Secs
---
Hour 1 - 3
Media Type: Audio • Time: 132 Minutes and 0 Secs
LIVE STREAM ON FREEDOM'S PHOENIX and DLIVE
Front page of Freedom's Phoenix (player only active when we are live, and it's located under Roberts & Roberts Banner ad)
https://dlive.tv/ErnestHancock
PODCASTS
1 - John Sneisen (The Economic Truth) and James Cunnington (Outerr.net) comes on the show to discuss the economy, coming collapse, CBDC's, Outerr.net - the frontier of private, decentralized communication
John's previous interviews HERE
-30-
PODCAST 1
John Sneisen
CEO at The Economic Truth John Thore Stub Sneisen is the founder of the non-profit organization, The Economic Truth. The Economic Truth has over 10,000 followers in 30+ countries. His organization analyzes current economic events, the monetary system, and geopolitical events from an objective standpoint.
John is a Leadership Council member at Freedom Force International. Which is an organization that promotes and educates individual and economic freedoms. It currently has members in 78 countries. Members include Robert Kiyosaki, Alex Jones, Mike Adams, Chaterine Austin Fitts and many other leaders in many venues of activism working for freedom to individuals.

John is a contributor to World Alternative Media with economic reports and is featured in the upcoming mini documentary on inflation and paper money.

John is passionate about teaching people how our monetary system is deemed to fail and how you can protect yourself from the certain failure. He educates people about alternative systems and promote freedom and volunteerism. He predicted that the Quantitative Easing from Central Banks around the world will create deflation, but he is also seeing that in a panic this might end up causing hyperinflation. He predicted the move of Switzerland, Denmark and Sweden with negative interest rates and the many rate cuts by central banks around the world not interest rate hikes which many experts called for. Webpage: https://theeconomictruth.org/
Reports here: https://odysee.com/@TheEconomicTruth:a:
John's previous interviews HERE
James Cunnington
Outerr.net was founded by James Cunnington, a passionate advocate for internet privacy and a trailblazer in the field of peer-to-peer technology. James's vision is the driving force behind Outerr.net, guiding us to develop solutions that prioritize user autonomy and data security. His leadership steers us towards a future where everyone can communicate without constraints or concerns. https://privatevaults.co.uk/
The Developer Team: Heart of Outerr.net
The backbone of Outerr.net is our developer team, a group of dedicated and inventive professionals committed to realizing James's vision. With a rich array of backgrounds in cybersecurity, software development, and user experience design, our team works synergistically to craft seamless and state-of-the-art applications.
Each line of code and user interface is the result of their collective expertise and commitment to excellence. Our developers thrive on innovation and are constantly exploring new ways to enhance the functionality and safety of our services. Their work is not just about building software; it's about forging tools that make a difference in how people interact in the digital space.
SHOW NOTES/REFERENCES:
1. JUST FOR REFERENCE - FYI:
World Economic Forum - Young Global Leaders
You can download the Excel Spreadsheet here:
World Economic Forum - Young Global Leader Database .xlsx
2. Outerr.net
Truly Decentralised Communication
Welcome to theouterr.net – the frontier of private, decentralized communication. Our platform harnesses the power of webtorrent technology to facilitate direct, peer-to-peer conversations, ensuring that you remain connected without the intervention of any middlemen or centralized infrastructures. With theouterr.net, you are not just a user; you are part of a community upholding the bastion of privacy, where every message, call, and file transfer is insulated from prying eyes.
Embrace the simplicity of an ad-free environment where the sanctity of your dialogue is respected above all. Dive into a space where freedom is not just a concept but a tangible experience, with the assurance that your conversations are yours alone. theouterr.net is not only a testament to what communication should be but also a practical solution to it—efficient, secure, and unequivocally free. Join us in reshaping the landscape of online communication—one webtorrent at a time
What We Do
How Outerr.net
Works
Direct Connections: Your conversations happen in real-time, from one device to another, without passing through any servers.
No Servers Involved: Without servers, your data is yours alone. There's no storage, no access points for breaches—just pure, uninterrupted communication.
End-to-End Encryption: From video calls to file sharing, everything is sealed with top-notch encryption, visible only to you and your recipient.
Ad-Free Environment: Experience a clean, ad-free interface that respects your privacy and attention.
Completely Free: Our services won't cost you a thing. We're on a mission to keep communication open and accessible to all.
how i see things from Romain Vincent on Vimeo.
A Peer-to-Peer VR Haven
MetaScape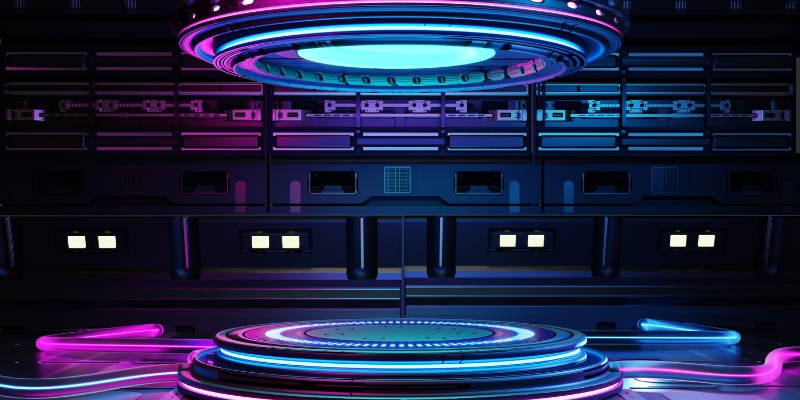 MetaScape, a creation by Outerr.net, offers a peer-to-peer VR chatroom for an immersive experience across any device—desktop, mobile, or VR headset. As a decentralized platform, it guarantees privacy and a seamless connection, free from the constraints of centralized servers. This ensures a private and uninterrupted virtual presence, where your conversations and interactions are exclusively yours.
Immersive and Versatile Virtual Spaces
With MetaScape, users enter a world where they can connect, share, and create in real-time. This virtual space is designed for versatility, serving as the perfect setting for social gatherings, business meetings, or creative collaboration. It's built for the community, with the community's input, reflecting a shared vision for the future of VR communication.
Simple, Secure, and Sociable
This platform eschews traditional sign-up barriers, offering straightforward access to a virtual universe at your fingertips. MetaScape's user-friendly design promotes accessibility, whether you're pioneering new VR landscapes or joining virtual hangouts. Customize your avatar, engage with interactive content, and enjoy a space where your digital freedom is the top priority.
Join the MetaScape Movement
Step into MetaScape to discover a virtual realm built on the principles of open access and user privacy. Dive into a new dimension of interaction where you control the narrative. Experience MetaScape and embrace the forefront of decentralized virtual chatrooms.
Revolutionizing Communication
OuterrNetChat
OuterrNetChat is the quintessential communication platform redefined for a new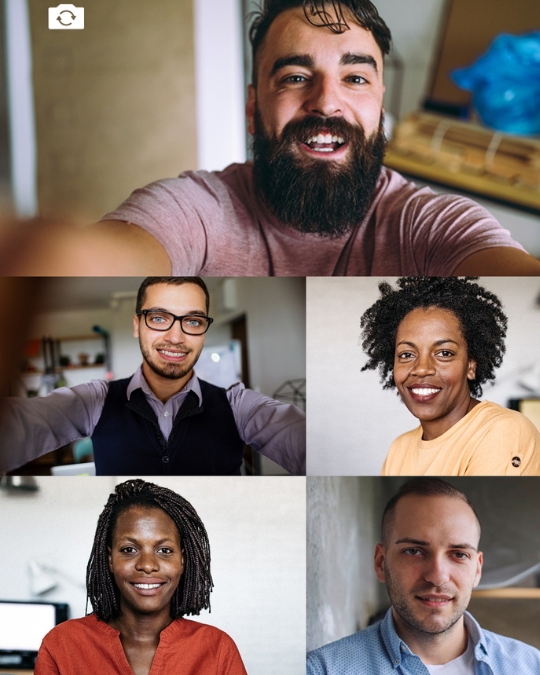 era of privacy and autonomy. As one of the innovative creations of Outerr.net, OuterrNetChat is a decentralized service that puts control back in the hands of the users. It offers a comprehensive suite of features including video calls, audio calls, file sharing, and screen sharing, all while operating on a peer-to-peer basis. This not only ensures total privacy but also delivers a direct and efficient communication channel free from centralized oversight.
Peer-to-Peer Innovation
With its decentralized nature, OuterrNetChat stands apart from conventional communication tools. By facilitating a direct device-to-device connection, it eliminates the need for intermediate servers, reducing vulnerabilities to eavesdropping or data mining. This peer-to-peer technology ensures that no third party can access or store your information, making every interaction secure.
Features for the Future
OuterrNetChat's focus is to provide a seamless and enriched calling experience. The video call feature is designed to deliver high-quality visuals and audio, replicating face-to-face interactions closely. Audio calls are crystal clear, promising uninterrupted conversation. The platform's file-sharing capability supports the exchange of important documents instantly and securely. Moreover, screen sharing is integrated effortlessly, proving invaluable for collaborative work, presentations, or remote troubleshooting.
Ease of Use and Accessibility
The platform celebrates simplicity. There's no cumbersome setup, no account creation, and no passwords to remember. You are a few clicks away from connecting with friends, family, or colleagues across the globe. Whether you're on a desktop, laptop, or mobile device, OuterrNetChat provides a consistent, stable, and accessible user experience.
Free and Focused on Privacy
In keeping with Outerr.net's ethos, OuterrNetChat is free of charge. It runs without ads, subscriptions, or hidden costs, emphasizing a commitment to an unadulterated communication experience. This service is more than just a tool—it's a statement for personal freedom, a stand against invasive advertising, and a step towards safeguarding digital conversations.
In a nutshell, OuterrNetChat is more than just an app; it's a movement towards secure, decentralized, and accessible communication for everyone. Join OuterrNetChat and be part of the future of online communication.
Packages
Our Pricing Plans
OuterrNet blends the best of open source with optional premium services to support our project's growth. While anyone can enjoy our primary open-source tools for free, our premium services are available for those who need them, helping with custom installations, dedicated support, and personalized enhancements. These paid options are non-mandatory and designed to help you get the most out of OuterrNet, with all proceeds reinvesting in making our project even better.
~~~~~~~~~~~~~~~~~~~~~~~~~~~~~~~~~~~~~~~~~~~~~~~~~~~~~~~~~~~~~~
Letters of Marque Paperback
AVAILABLE ON AMAZON NOW BY CLICKING HERE!
Letters of Marque Paperback – September 25, 2018
by Marque dePlume (Author)
"The Crown calls it 'piracy' to explore frontiers beyond its grasp. So the time has come to define the conduct among pirates." Captain Marque
http://pirateswithoutborders.com/
Join us 'Above the Grid'
============================================================