Mike Swatek (PPM Silver Cosmetics) on IPFS and permanent internet access - Max Freeman comes on to talk about Epic Cash - Chris Duane (Silver Shield; Golden State Mint) provides an update on the precious metals market; censorship
Media Type: Audio • Time: 197 Minutes and 0 Secs
Media Type: Audio • Time: 55 Minutes and 02 Secs
Media Type: Audio • Time: 82 Minutes and 25 Secs
---
Hour 1 - 3
Media Type: Audio • Time: 197 Minutes and 0 Secs
Hour 1 - Mike Swatek (PPM Silver Cosmetics) on IPFS and permanent internet access
Hour 2 - Max Freeman comes on to talk about Epic Cash
Hour 3 - Chris Duane (Silver Shield; Golden State Mint) provides an update on the precious metals market; censorship
-30-
Watch live stream:
Front page of Freedom's Phoenix – player on top left: https://www.freedomsphoenix.com/
https://flote.app/LoveBusLibertyTour,
https://dlive.tv/ErnestHancock,
ARCHIVED VIDEOS ON FLOTE (works on Chrome browser), DTUBE, BITCHUTE
Hour 1
[Forwarded from Web3 Only Podcast]
Web3 Only Podcast
@Web3Only
Direct To The World
Distributed Web Only
Completely Unblockable
No Domain Name Or Server
On IPFS
(InterPlanetary File System)
ipfs.io/ipns/k2k4r8p0vcj8em08s2v8v43xvmk1rp5qmju70nsah5epr7hbzi19n3g1/default.html
On LBRY @Web3Only - t.me/s/web3only
Assure your access To content against the globalists' narrative. No website domain to block. No server to to attack. Completely unblockable unless they shut down the entire Internet, which they need for their lies, propaganda, war machines and large corporate business systems.
Help the effort by directly accessing freedom content which is widely distributed on Web 3.0 as shared in the first Web 3 Only Podcast. If you're a liberty content creator, you need this information to protect your work from oblivion which could happen any time now.
Contact @ppmSilver if you need help protecting your content as I've done in this proof of capability.
For all our freedom and love for you all
Mike Swatek
Webpage: http://ppmsilvercosmetics.com/ERNEST/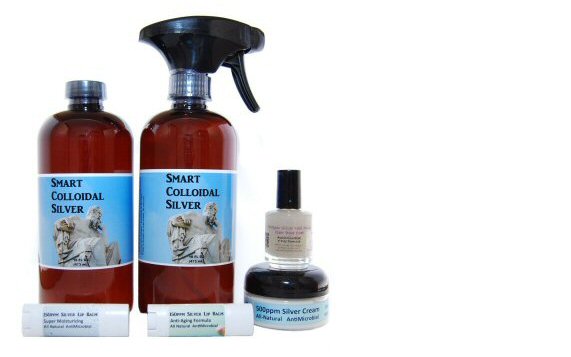 About PPM Silver Cosmetics
This is the story of our new small family business.
As such stories go, it begins with a small family. Leslie and I have been married since 1985. We have a grown daughter and son whom we're very proud of. We make a great team.
Leslie was first a bookkeeper. After our first child was born in 1992, she learned how to manage our personal website and post photos of our kids for the family. When local businesses discovered there was a web designer in town—the first in Claremore, Oklahoma—her web design business was born. It was a perfect situation for a stay-at-home mom. She did this for 20 years, until the technology outpaced her interest in keeping up. Since her retirement, she's been very involved in volunteer activities in the community and looking after her parents.
I'm a semi-retired mechanical engineer. I've helped design storm drainage systems, offshore drilling rigs, industrial manipulator arms, rocket engines, and most recently electric submersible pumps for deep oil/water wells. Throughout my career, I've been heavily involved with quality functions and system design/troubleshooting.
In late 2014, when the deadly Ebola virus was killing thousands in Africa, I became concerned after learning some infected patients were being treated in nearby Dallas, Texas. I happened across an article about Sierra Leone approving colloidal silver as an official treatment after surprising success . That led to some research about colloidal silver. I learned about many non-monetary uses for silver going back thousands of years. Also, colloidal silver was discovered about a century ago and was the most widely used antimicrobial until the 1930's.
Further investigation found that very few "colloidal silver" products are the genuine article, having a significant concentration of silver nanoparticles suspended in pure water alone. Most are water with dissolved ionic silver, which usually reacts and becomes deactivated upon contact and thus has little or no persistent microbe killing ability. Other products use protein or polymers to accelerate the process and suspend more particles. This results in larger, less effective nanoparticles which are also largely isolated from their surroundings by the protein or polymer. The few good colloidal silver products I found were quite expensive, at least from my frugal perspective.
To become well-informed consumers of this product, I dug deeper. I learned about a questionable technology called "colloidal silver generators," which often seemed to do little more than produce silver ions with few (if any) of the far more desirable silver nanoparticles. I determined that if we wanted to produce real colloidal silver, first we'd have to develop a better manufacturing method.
In late 2014, we began creating the process and apparatus to make real colloidal silver we could use around our northeast Oklahoma homestead. Our manufacturing process soon advanced beyond anything else we knew of. I partially retired in mid-2016, limiting my work to part-time consulting, so I could allow more time to further improve our colloidal silver manufacturing method. We continued to refine the process over the next two years, ultimately producing over a hundred test lots. The resulting colloidal silver was as good or better than anything else available, in terms of quality—smaller in particle size and higher in concentration.
During the development, family and friends found additional uses for our colloidal silver, and they began encouraging us to sell it. In mid-2018, we decided to scale up the manufacturing process to support sales for household and cosmetic uses. Smart Colloidal Silver was born.
About that time, we developed processes to include silver in other cosmetic products at concentrations far exceeding anything else available. It was a natural fit. Our 150ppm Silver Lip Balms and 500ppm Silver Cream, joined the product line under our new company name, PPM Silver Cosmetics LLC.
Nearing the end of 2018, we launched our website and several sales channels. Friends are helping find new retail outlets. We're developing another unique, high ppm silver cosmetic product for release soon. It's all quite exciting for this retired couple as we write a new chapter in or lives and keep that young feeling alive. We hope you'll do your own research to learn about the many personal uses of silver and join us on this journey through the later years of our youth.
Leslie and Mike
PPM Silver Cosmetics LLC
near Salina, Oklahoma
Also - side note: I was a co-founder of Oklahoma Scholastic Chess Organization in 2003 to help more kids experience the many benefits of chess. Since then I've been OSCO secretary, webmaster for all but a few years and directed most of the large scholastic chess tournaments in the state.
Mike's previous interviews on the Declare Your Independence with Ernest Hancock Radio Show:
https://www.freedomsphoenix.com/Guest-Page.htm?No=01629
=====================================
Topics discussed on the show:
IPFS and permanent internet access
---
Hour 2
Media Type: Audio • Time: 55 Minutes and 02 Secs
Hour 2 - Max Freeman comes on to talk about Epic Cash
-30-
Hour 2
Max Freeman
Max Freeman is the founder and project lead of Epic Cash and early developer of the protocols. Max became deeply involved in crypto in 2017 and saw the need for privacy on the base layer for fungibility to better scale cryptocurrencies for usability and growth. This led to the conception and development of the Epic Cash project.
Epic Cash - Private Internet Cash
Privacy: A Key Ingredient for Freedom
We believe privacy is a fundamental right. Epic is designed to be a currency for everyone, and combines the privacy-protecting MimbleWimble protocol with sound economics and fair distribution.
Tiered Consensus and Emission
The security of ASICs with the accessibility of CPU and GPU mining.
Epic can be CPU, GPU, and ASIC-mined. Block rewards are distributed according to a schedule that balances wide distribution with long-term security.
Protocol Level Privacy
Confidentiality is the only option.
With public blockchains, transaction metadata can be used to deanonymize users and their activities. MimbleWimble fragments transactions using the CoinJoin method, protecting your privacy without the need for a trusted third party.
Fully Fungible
No risk of "tainted" money.
Thanks to its privacy features, Epic is completely fungible, which means you don't have to worry about what kind of activities your coins were involved in before you got them. Each coin is identical to every other coin.
Light and Efficient Blockchain
Faster and more scalable, with improved anonymity.
The process known as "Cut-Through" automatically removes old and unneeded transaction data, reducing blockchain size by almost 90%.
Improved Performance
High throughput while being secure and decentralized.
With MimbleWimble, Epic can handle up to 20 transactions per second. Layer 2 solutions similar to the Lightning Network are planned, which will further enhance throughput while maintaining decentralization.
---
Hour 3
Media Type: Audio • Time: 82 Minutes and 25 Secs
Hour 3 - Chris Duane (Silver Shield; Golden State Mint) provides an update on the precious metals market; censorship
Hour 3
Chris Duane
Chris Duane is best known for his YouTube channel the TruthNeverTold with over 31 million views and 150,000 subscribers.
He also designs and sells his own brand of silver called Silver Shield that is available
exclusively over at the GoldenStateMint.com.
Every week he has a new, one week only MiniMintage design that comes with a certificate of authenticity and sells for as little as $2 over spot and totally different than all of the government Silver on the market today.
You can find his work at
https://www.youtube.com/channel/UC-7vnmA1Zf1cRyqs9aR77ag
https://www.goldenstatemint.com/MiniMintage-by-Silver-Shield-exclusively-at-GSM.html
Washington's Timeline for America's Great Reset (Publisher Recommended)
Written by Donna Hancock Date: 02-02-2021 Subject: Police State
(Text from our Telegram Group > Love Bus Liberty Tour - Also check Telegram for > Declare Your Independence with Ernest Hancock)
This has happened before. Let's see how close the previous timeline is followed. A New Position of 'Truth Czar' coming... AND Jeff Besos just resigned from Amazon

This "Build Back Better Plan" is the true verbatim story of the Great Reset:
March – Troops stationed around capitol after staged (fake) emergency.
March 3 – former opposition presidential candidate arrested; banking crisis closed local banks;
March 4 – neighboring country's parliament suspended, prime minister used opportunity to rule by decree;
March 5 – emergency powers granted to president;
March 6 – national bank "holiday";
March 9 – federal troops overthrow state government in the most conservative state on grounds the governor can no longer restore order;
March 11 – national office for official coordination of news and information established;
March 13 – state governor appoints himself senator, confirmed by new governor;
March 14 – bank reset; all banks re-open;
March 15 – head of new national information office states any non-official news sources endanger national security;
March 17 – czar of the Build Back Better economic program announced;
March 18 – individual travel suspended without government papers and permission;
March 21 – formal transition to new government model announced;
March 22 – populist congressmen told they would be protected if they vote to give plenary powers to the federal executive;
March 23 – congress votes to give plenary powers to the federal executive, opposition voters immediately arrested by troops present in capitol.
March 24 – national information office states that harassment of former opposition supporters is false (even though its true);
March 28 – national economic boycott called for against all former political opposition;
March 29 – edict for execution of former political opponents on declared list of offenses, determined by federal executive decree.
March 30 – judges from opposition party purged from courts;
March 31 – power over state governments assumed by federal government, no opposition due to new terror laws in place.
Great Reset complete.
Students of history may recognize this as the day by day history of March, 1933, Germany.
=============
Timeline progressing right on track.
National information office czar to be appointed by Biden (see march 15th)
Also National Guard to remain in D.C. through March.
Florida being set up to be state taken over by Feds (see march 9).
Wallstreetbets rebellion setting up bank holiday (see march 6)

The national information office czar ( new york times calls it the "reality czar") will likely be Jeff Bezos.

Jeff Bezos to resign as chief executive of Amazon
~~~~~~~~~~~~~~~~~~~~~~~~~~~~~~~~~~~~~~~~~~~~~~~~~
Letters of Marque Paperback
AVAILABLE ON AMAZON NOW BY CLICKING HERE!
Letters of Marque Paperback – September 25, 2018
by Marque dePlume (Author)
"The Crown calls it 'piracy' to explore frontiers beyond its grasp. So the time has come to define the conduct among pirates." Captain Marque
http://pirateswithoutborders.com/
Join us 'Above the Grid'
IPFS:
Freedom's Phoenix - https://ipfs.io/ipns/QmW6iyZ27fYAwd15CQ9nDkLhZPa5QsfbZ8EuSoncHgwA8Y/
https://ipfs.io/ipns/QmTHfBRjU826uZxDvwfV9ZzM7pCg71bMYVTgLFVvsZZwPJ/
The Corbett Report - https://ipfs.io/ipns/QmNqHuSVuufkBKK1LHtoUmKETobZriC1o5uoiXSoLX2i3K/
================================