On taxes, Burry - who has since locked his account - tweeted "Top 1%, 20.9% of income, 40.1% of taxes. Bottom 90% paid just 28.6% of taxes. Top 1% tax rate is 7X HIGHER than rate paid by the bottom 50%. Biden tells rich to "pay like everybody else does." So, a tax cut for the rich? Or class warfare built on lies."
Burry - the head of Scion Asset Management who rose to prominence after making a mega-successful bet against mortgages into the 2008 financial crisis, linked to this article from taxfoundation.org. His tweet comes as Congressional Democrats debate a $3.5 trillion social spending bill that hinges on taxing the wealthy.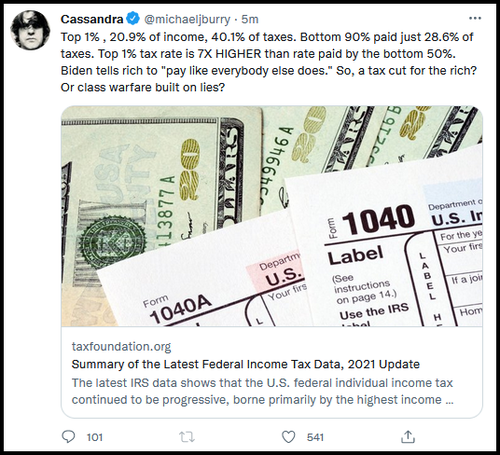 On Trump, Burry noted that the former president "NEVER said to inject bleach," adding "If you did, again, you fail Darwinism. If you still believe it, you did not read his comments, or you cannot read his comments, or you cannot hear his comments, or you just blindly follow people on the internet #TDS"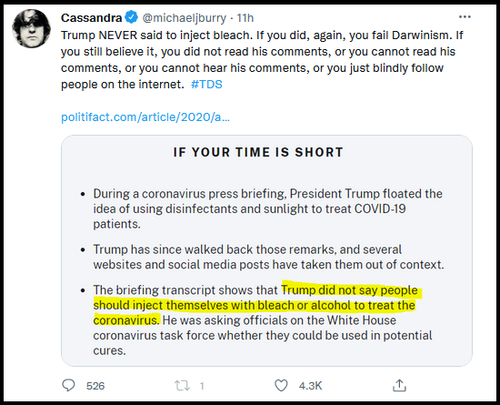 He then set the record straight on the oft-repeated lie that Trump called white supremacists neo-nazis "fine people" following the Charlottesville protest (and receipts).