Easy come, easy go to market.
One day after Carnival stock soared by the most on record, jumping over 39% following the Pfizer vaccine news which gave its shareholders hope that cruises just may return one day...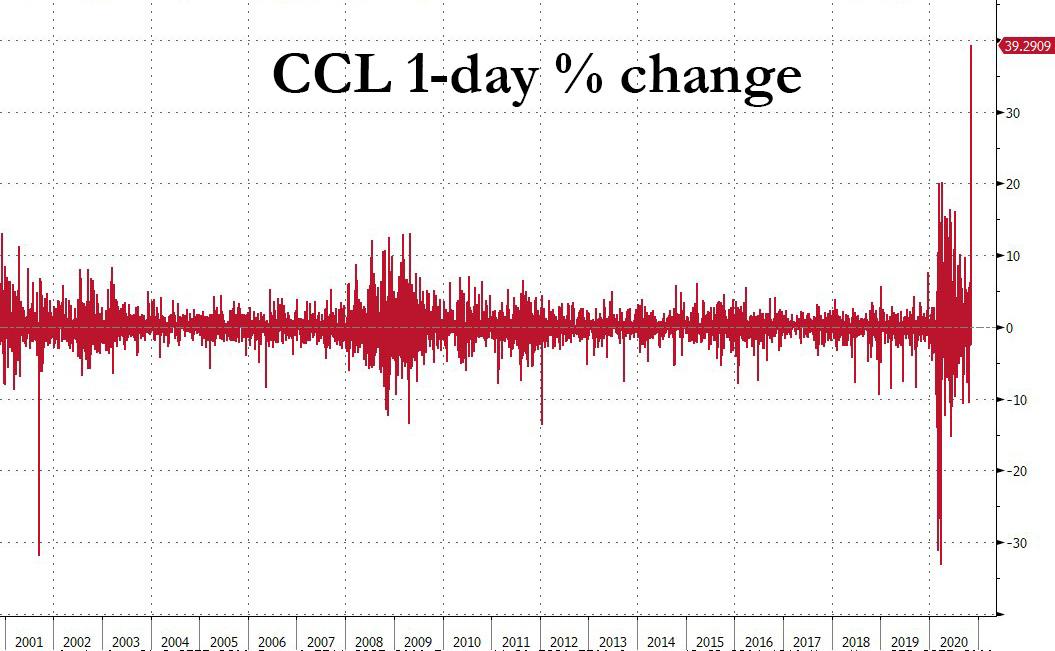 ... the $15.2BN market cap company rushed to lock in the gains and raise much needed liquidity by announcing a new $1.5 billion "at the market" stock offering via Goldman and JPMorgan, similar to the one recently completed by Tesla and attempted by Hertz. The news sent the stock over 5% lower after rising as high as $21.1 pre-market.