The National Hurricane Center (NHC) is closely monitoring "powerful" Hurricane Teddy as it continues to churn in the Atlantic Ocean and could make landfall in Canada early next week. 
As of 0500 ET Friday, Teddy is generating 130 mph winds (Category 4) while moving northwest at 12 mph and located about 900 miles southeast of Bermuda. The system is expected to make landfall near Nova Scotia, Canada, as a Category 2, on Tuesday/Wednesday.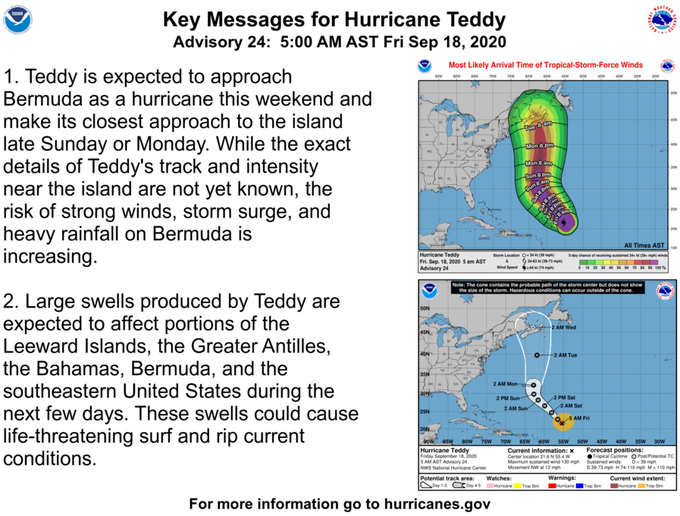 Chief meteorologist Cindy Day of SaltWire Network, a Canadian newspaper, said Teddy "would come into Canadian waters late Monday night, and we'd start to get impacted Tuesday afternoon in Nova Scotia, Wednesday in Newfoundland."