Authored by Steve Watson via Summit News,
President Trump says that he is happy Joe Biden has picked Kamala Harris as his running mate, saying that the Californian Senator was his "number one draft pick".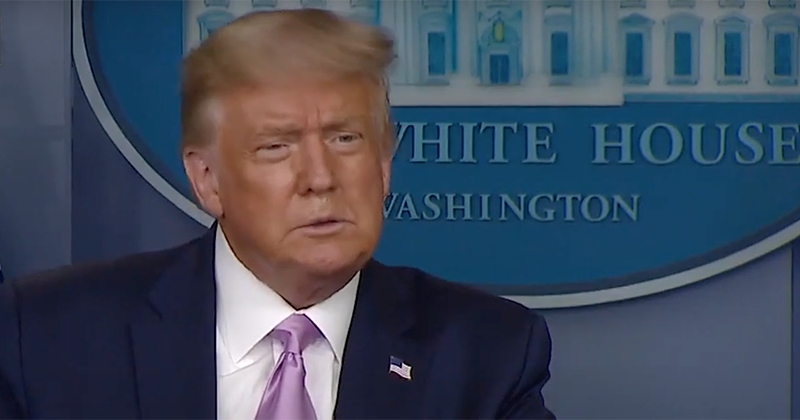 In comments made during a press briefing, Trump said of Harris "She is a person that's told many, many stories that weren't true."
"She's very big into raising taxes. She wants to slash funds for our military at a level that nobody can even believe." Trump continued.
He added "She is against fracking. She's against petroleum products. I mean, how do you do that and go into Pennsylvania or Ohio or Oklahoma or the great state of Texas? She's against fracking. Fracking's a big deal."