Sure enough, on Wednesday, gold jumped to a new record high pushing further past $2,000...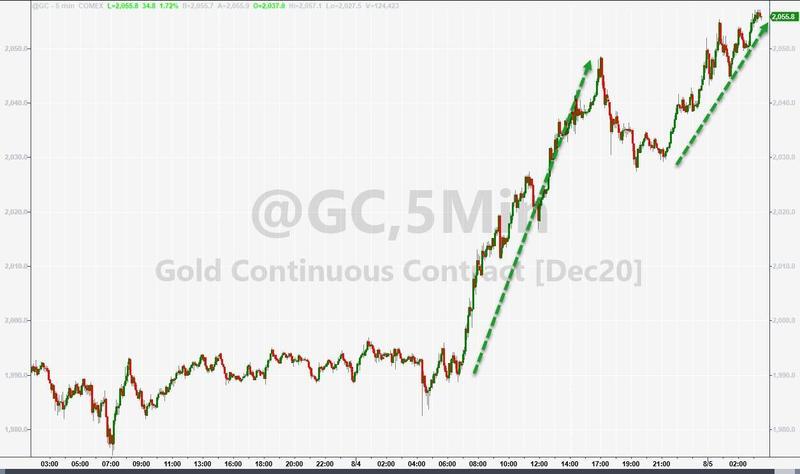 ... as the dollar tumbled on U.S. Treasury yields falling to fresh all time lows, and expectations of more stimulus measures for the pandemic-ravaged global economy. 
S&P futures rose and European stocks climbed to a one-week high as investors focused on U.S.-China trade discussions and American lawmakers making progress on an economic aid package.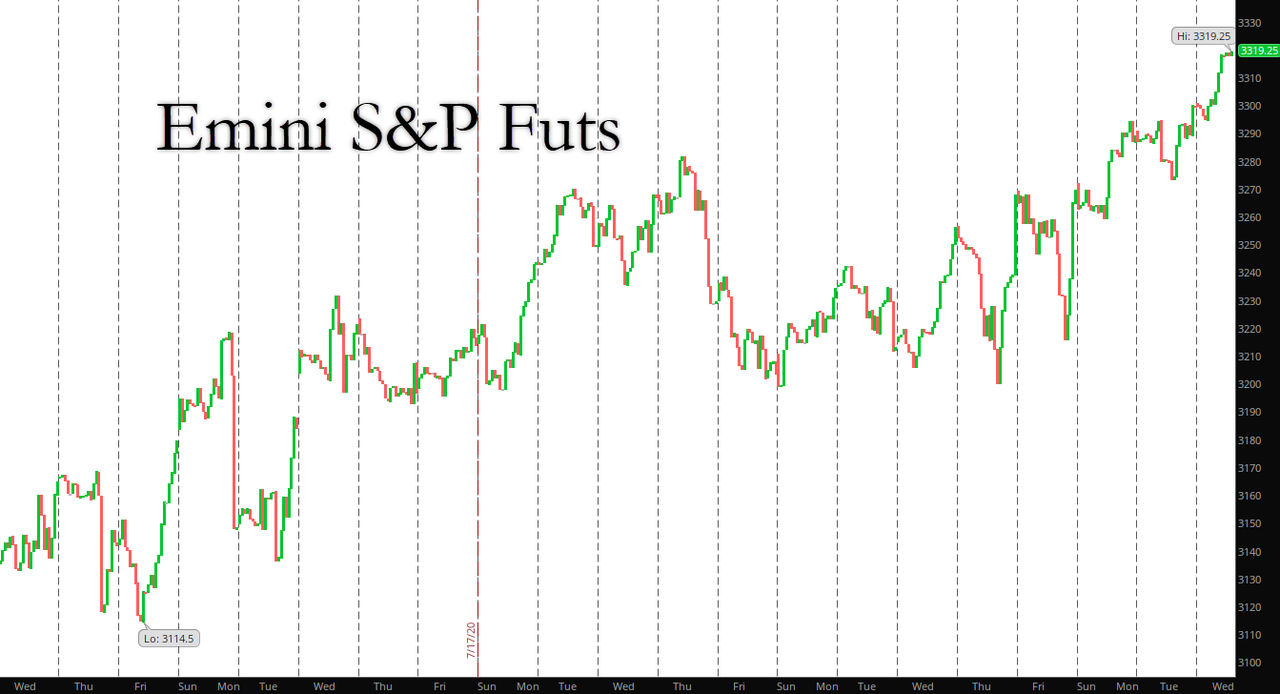 U.S. stock futures rose on Wednesday after Disney squeezed out a quarterly profit despite taking a $5-billion charge due to the pandemic, while investors awaited data on private payrolls and the service sector to gauge the country's economic health. Square rallied in the pre-market trading as revenue surged.  Moderna Inc rose 2.3% ahead of its quarterly results. Activision Blizzard raised its full-year forecast for adjusted sales encouraged by a pandemic-driven surge in gaming. Its shares fell 1.4% after closing at a record high on Tuesday.