Following May's preliminary PMI rebound, final 'soft' survey data for the US manufacturing sector was expected to consolidate its rebound.
However, while Markit's PMI held its rebound at 39.8 (from 36.1) it was slightly below the 40.0 expectations and showed no improvement over the flash print.
ISM Manufacturing showed a similar picture - with a modest rebound but disappointingly missing expectations (up from 41.5 to 43.1, but less than the 43.8 exp)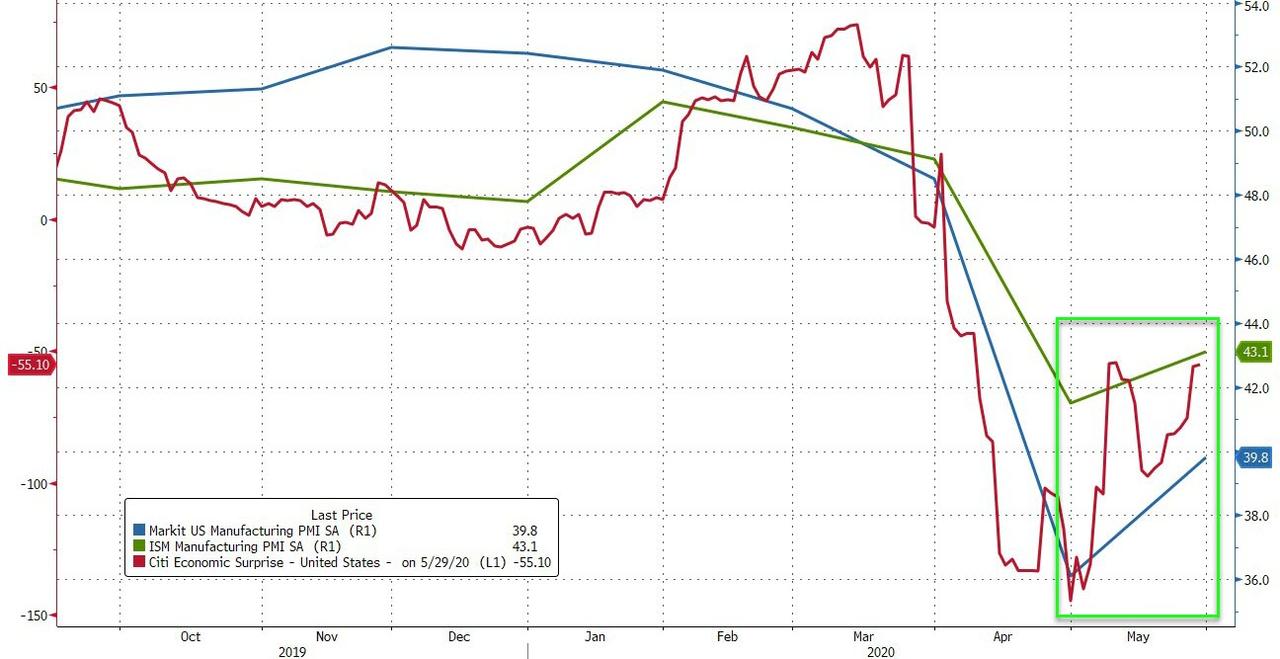 Source: Bloomberg
Markit reports that a marked decline in total sales and negative sentiment towards the outlook for output over the coming year drove employment down, as firms reduced workforce numbers substantially. At the same time, lower input buying and weaker overall demand conditions put pressure on suppliers to lower their prices. Consequently, input costs fell again, in turn helping manufacturers to cut their output charges at a record pace as firms sought to remain competitive.
Under the hood of ISM's data, things are not pretty...