IPFS News Link • Currencies • https://www.zerohedge.com by Tyler Durden
31 years ago, the Japanese stock market hit a record high. It remains 38% below that high (not adjusted for inflation), crushing the global narrative that 'buy and hold' in stocks works "over the long run."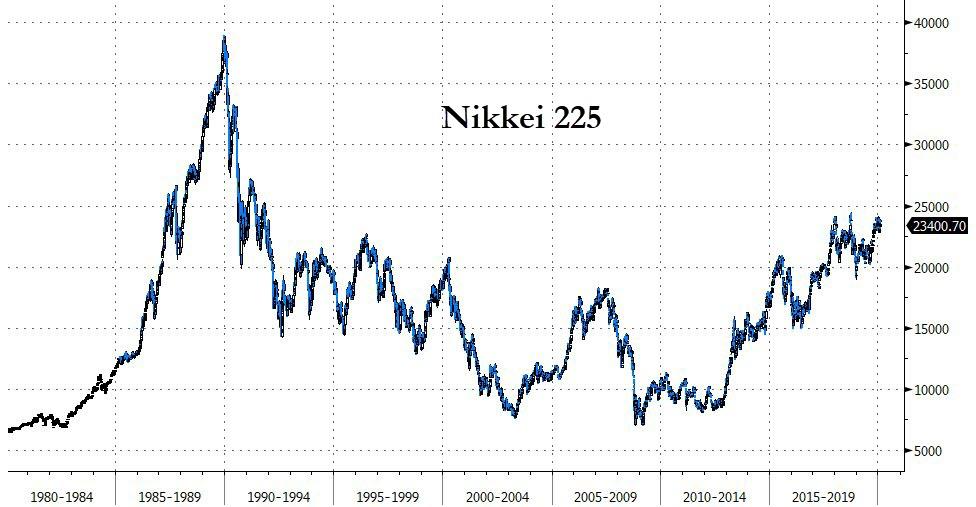 Source: Bloomberg
Are the Japanese losing faith in their stock market?