Tesla shares dropped another 5% in early trading Thursday morning ostensibly on a combination of the China news, and what probably is just a badly needed reality check after a 72-hour parabolic binge due to a short squeeze, gamma-hedging frenzy and increasing numbers of hysteric retail traders.
The company announced in an online post to its employees that it temporarily closed its stores beginning last Sunday. The move follows suit with the rest of China, which has ground to a standstill to try and control the coronavirus, which has (according to the Chinese government) killed more than 500 people. That number is in dispute. 
CNBC  translated a note that was sent to Tesla China employees on WeChat regarding the closures. It stated:
"From today on, Tesla stores are all closed throughout China. But I will answer questions online, around the clock. Online orders are still welcome. We suggest all of you stay home, and take good care of your health."
Tao Lin, a Tesla VP in China, also helped along the company's 17% decline on Wednesday when he announced on Weibo that cars scheduled for delivery in early February would be delayed due to the spread of the virus. Shanghai has ordered local businesses not to resume work before February 10, which means that Tesla's production factory is also shut down. 
This, of course, led us to ask why Tesla doesn't just set up another quarantine tent for production like they did in Fremont?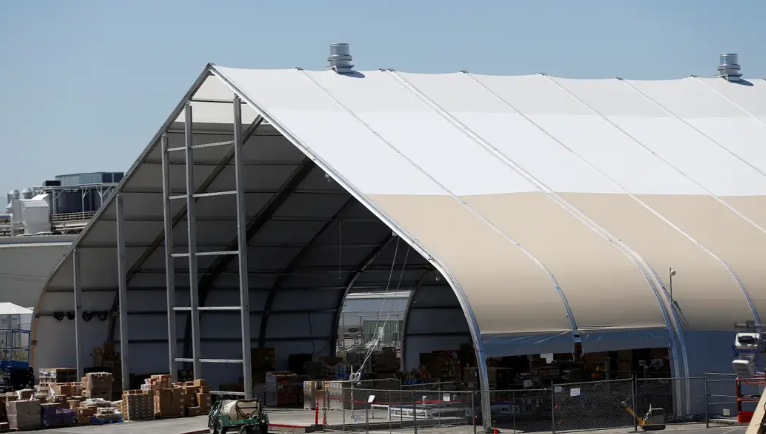 Tesla has 24 stores in mainland China and its Chinese operations have been a large catalyst for hype around the stock over the last several months, since the company's Shanghai plant was completed.