Bloomberg's index of consumer comfort rose 1.3 points to 67.3 - the highest since the peak of the DotCom bubble in 2000...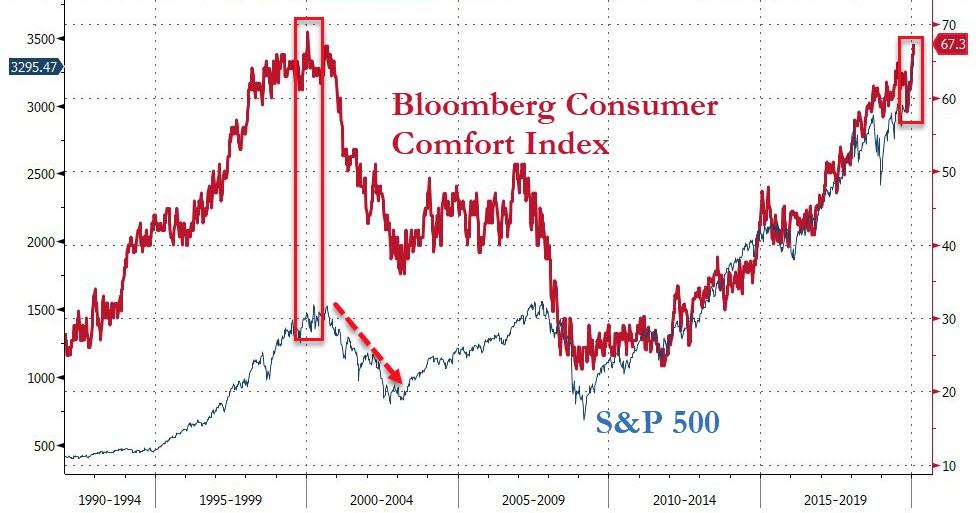 Source: Bloomberg
Additionally, Bloomberg's measures of finances and buying were the strongest in more than 34 years of weekly surveys.
And everyone's in... The composition of the comfort survey showed broad-based gains as several sub-indexes advanced to records, including measures for those ages 45-54, home owners, married individuals and full-time workers. The category for high-school graduates jumped 3.1 points to match a previous peak.
Even Democrats are coming around... The comfort reading for Republicans rose 1.2 points to a record 82.7, a sign they're looking past President Donald Trump's impeachment proceedings, though measures for Democrats and independents advanced even more on the week, notching gains of about 2 points.