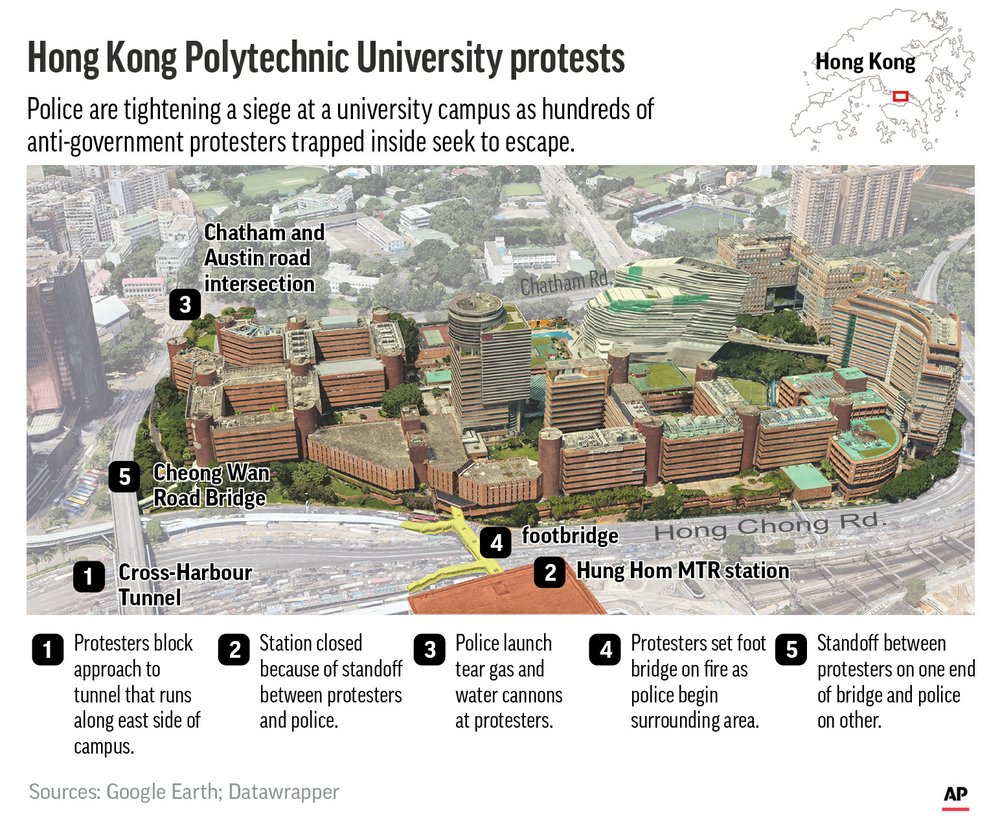 Police were waiting them out after 10 days of some of the most intense protests the city has seen in more than five months of often-violent unrest gripping the semi-autonomous Chinese city. Over the past day, more than 1,000 people were arrested and hundreds of injured treated at hospitals, authorities said.
The government has stood firm, rejecting most of the protesters' demands, even as they shut down major roads and trains during rush hour every day last week, turned several university campuses into fortresses and blocked a major road tunnel, which remained shut Tuesday.
In Beijing, the National People's Congress criticized the high court in Hong Kong for striking down a ban on wearing face masks at the protests, in a decree that has potentially ominous implications for Hong Kong's vaunted rule of law and independent judiciary. China's Communist leaders have taken a tough line on the protests and said that restoring order is the city's highest priority.
Meanwhile, pro-democracy activist Joshua Wong was barred from leaving Hong Kong to go on a European speaking tour, after a court refused to change his bail conditions to let him travel.
Protesters have left all the universities except Hong Kong Polytechnic, where several hundred barricaded themselves and fought back police barrages of tear gas and water cannons with gasoline bombs, some launched from rooftop by catapult, and bows and arrows.