IPFS News Link • China • Zero Hedge - Tyler Durden
n a report that probably sent a chill down the spine of all Americans working or living in mainland China, two Americans who run an English-teaching business in China have been arrested and detained on "bogus" charges, according to a statement published on their company's Facebook page.
Jacob Harlan, a father of five, and Alyssa Petersen, were arrested in Jiangsu province last month, according to Hong Kong Free Press.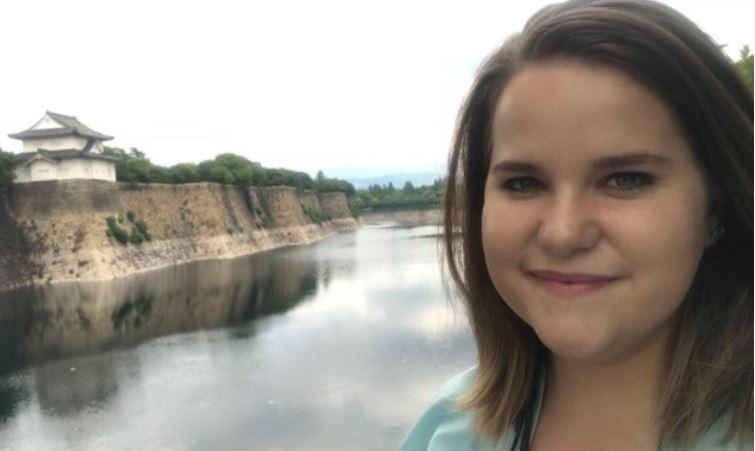 Alyssa Petersen
Their detention echoes the arrest of two Canadian nationals late last year. One man was a former diplomat, while the other ran a business taking westerners on tours of North Korea. They're both still in prison in China after formerly being charged with endangering national security. The charges are widely seen as bogus, and the arrests as political retribution for the detention of Huawei CFO Meng Wanzhou by Canadian authorities at the behest of American prosecutors.
In the US, a gofundme page has been set up to raise money for their legal fees. According to the page, the two were charged with "illegally moving people across borders."
Their arrests are being reported amid negotiations between the US and Beijing over a potential trade deal. The State Department said that it's "aware" of the arrests and that it is taking its duty to assist the two US citizens seriously.
"We are aware of the detention of two US citizens in Jiangsu, China and the charges being brought against them by the provincial government," a US State Department official said on condition of anonymity.
"We take seriously our responsibility to assist US citizens abroad and are monitoring the situation."
China Horizons said in a Facebook post last week that the pair "are being charged for bogus crimes and their families are working on getting them international lawyers to help them get back home to the States." The company helps Americans find posts teaching English at Chinese schools. It said on its Facebook page that it now plans to shut down at the end of October.