Update (12:30 pm ET): The backlash to Carrie Lam's "anti-mask law" intensified late in the Hong Kong evening, resulting in the entire MTR public transit network being closed down. Protesters are preparing what would be an 'illegal' demonstration on Saturday as they march from Causeway Bay into down town.
From 1 pm on Saturday through the end of the day, airport-bound Express trains will be the only trains running. They will travel from Hong Kong station to Hong Kong International Airport.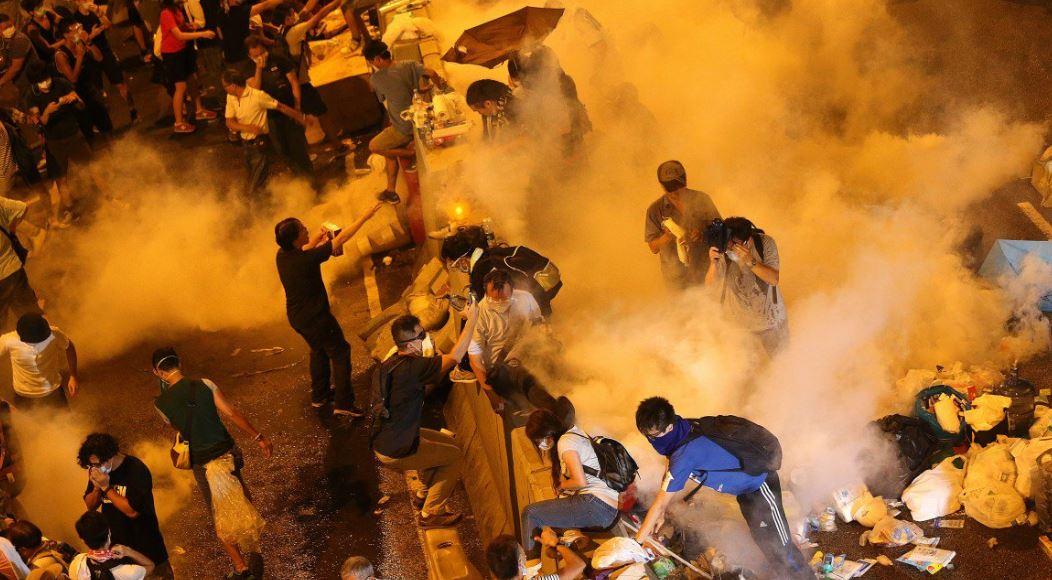 The organizers of the protest are encouraging demonstrators to wear Halloween masks in a show of defiance. However, legal experts familiar with Hong Kong's colonial-era laws said the edict will likely be extraordinarily difficult to enforce, and that a challenge in the courts could result in the ban being thrown out.
As midnight approached on Friday, HK's High Court was still hearing two activists' applications to have the "anti-mask" law thrown out. Counsel for the government insisted that Lam had already explained the need for the law: To combat escalating public violence associated with the demonstrations.
Ultimately, the bid to temporarily suspend the law failed, as the judges declined to grant a temporary suspension, which had been requested by protesters.
Though once again as Friday night faded into Saturday morning, protests in HK turned violent, as one group set fire to a China Travel Services branch in Sha Tin.
A clip online shows a police officer being attacked by protesters. A petrol bomb was thrown at him and his shoes were briefly on fire. He dropped his gun as he got away.
As a protester tried to grab the gun, the officer rushed at him and kicked it aside.

Source: Online video pic.twitter.com/PnPavQiZp4

— SCMP Hong Kong (@SCMPHongKong) October 4, 2019