IPFS News Link • FISA • http://allnewspipeline.com
They Are Running Scared': DOJ Inspector General Report On FISA Abuse Delayed After 'Reluctant Witnesses' Come Forward At '11th Hour'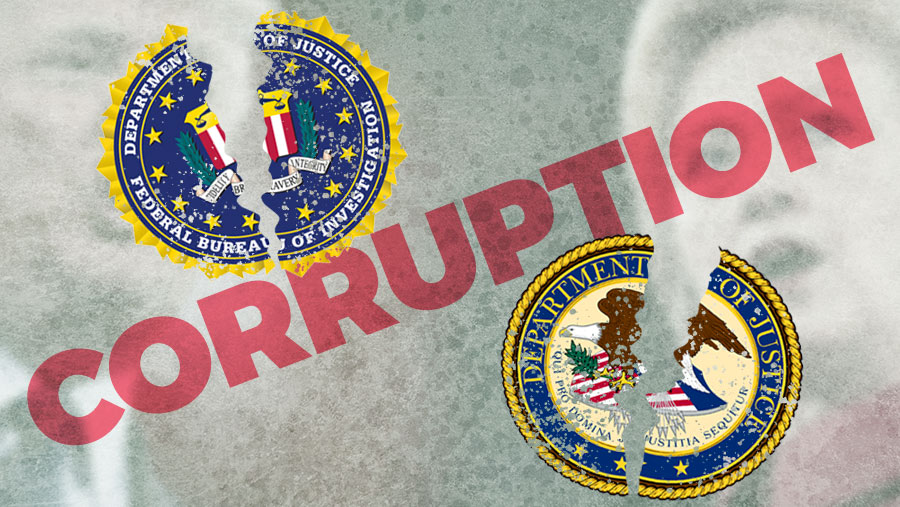 The "timeline has slipped" on the long awaited DOJ Inspector General report of FISA abuses that Attorney General William Barr estimated would be released in May or June, due to a series of revelations of memos that had been hidden from Congress and the Inspector General Michael Horowitz, until they were exposed in May 2019, which has brought forward a number of "reluctant witnesses," at the "11th hour."

The memos were first exposed by a Freedom Of Information Act (FOIA) request by Citizens United, and while still highly redacted, they show that Deputy Assistant Secretary of State Kathleen Kavalec was told by Christopher Steele (the man behind the now discredited Steele dossier), that his "client," (Hillary Clinton campaign and the DNC) was "keen to see this information come to light prior to November 8," which was the date of the 2016 presidential election.


(If you appreciate stories like this, please consider donating to ANP to help keep us in this battle for the future of America.)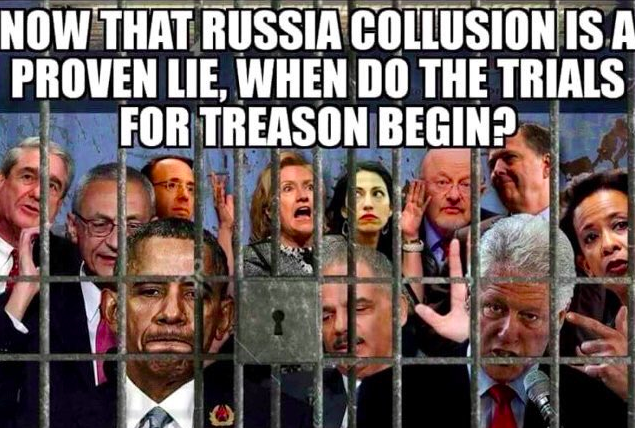 A TIMELINE AND A PAPER TRAIL

Via John Solomon at The Hill on May 7, 2019:
 
If ever there were an admission that taints the FBI's secret warrant to surveil Donald Trump's campaign, it sat buried for more than 2 1/2 years in the files of a high-ranking State Department official.

Deputy Assistant Secretary of State Kathleen Kavalec's written account of her Oct. 11, 2016, meeting with FBI informant Christopher Steele shows the Hillary Clinton campaign-funded British intelligence operative admitted that his research was political and facing an Election Day deadline.

And that confession occurred 10 days before the FBI used Steele's now-discredited dossier to justify securing a Foreign Intelligence Surveillance Act (FISA) warrant to surveil former Trump campaign adviser Carter Page and the campaign's ties to Russia.

A paper trail, and one that high level officials did everything in their power to hide from Congress, those investigating the investigators, and the general public, by retroactively marking it as "classified," when the original memos were marked "unclassified" in 2016, in what appears to be a blatant attempt to prevent the truth from coming out.

On May 14, 2019, Solomon revealed that Kavalec then emailed the information to Special Agent Stephen Laycock, then the FBI's section chief for Eurasian counterintelligence, eight days "before the FBI swore to the Foreign Intelligence Surveillance Court that it had no derogatory information on Steele and used his anti-Trump dossier to secure a secret surveillance warrant to investigate Trump's possible ties to Moscow."

According to that report "Laycock immediately forwarded the information he received about Steele on Oct. 13, 2016, to the FBI team leading the Trump-Russia investigation, headed by then-fellow Special Agent Peter Strzok."

Strzok was a key player in both the Hillary Clinton email server investigation and the creation of the Trump-Russia probe. Remember Strzok and his alleged mistress former FBI counsel Lisa Page, made headlines when their anti-Trump text messages were exposed by the DOJ Inspector General, causing Strzok to be removed from Special Counsel Robert Mueller's investigation. Both Strzok and Page are no longer with the FBI.

It is unclear what, if anything, the FBI did with the information, other than hide it from the FISA court when requesting a warrant to spy on Carter Page.

Immediately after Kavalec's memo became public a member of Congress transmitted them to the DOJ's Inspector General, who it had been reported was wrapping up his investigation and preparing the written report into his findings of the year-plus investigation into the actions of multiple intelligence agencies under the Obama administration leading up to, and after, the Novemeber 2016 presidential election.

In mid-June, Representative Mark Meadows, a member of the House Oversight and Reform Committee, publicly stated that "whistleblowers" were starting to talk, and stating his belief that "indictments" are coming.